Sara Jamal
Product Owner
There is no way around the hard work. Embrace it.
Roger Federer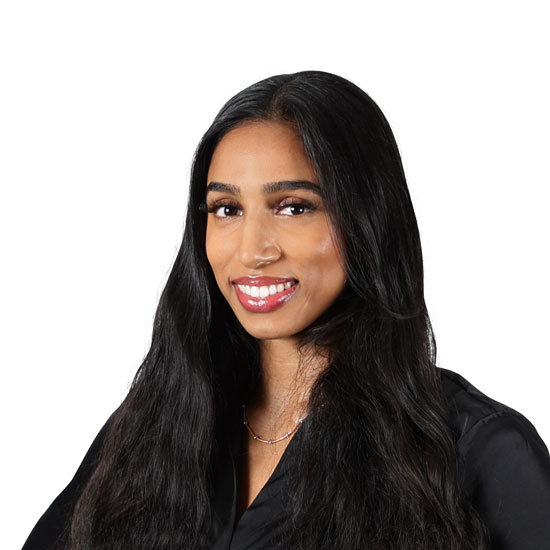 ---
Meet Sara
As a Product Owner, Sara is responsible for facilitating the feature development of the Realized investing platform from concept to launch. This includes bridging the gap between the product team and Realized executives to ensure value-driven software solutions.
Sara graduated with a degree in Marketing from Jacksonville State University where she was also a Division 1 collegiate tennis athlete. After graduating, Sara worked for a SaaS digital banking product company serving community financial institutions in the product management team specifying functionality for product features including P2P payments and Funds Transfer.
Sara was born and raised in Bangalore, India and discovered her passion for tennis during her middle school years in Switzerland. She moved to Florida for her high school and college years and considers both Florida and India home.
In her free time Sara enjoys going to the gym, playing tennis, finding the next best sushi restaurant, and spending time with her family.
Fun Facts About Sara
Sara has been to 31 different countries across 5 continents.
Sara lived in Switzerland for three years.
Sara attended IMG Academy, a premier sports academy in Bradenton Florida.
Sara's favorite books so far are Power of Now, Atomic Habits, The Secret and The 7 Habits of Highly Effective People.
About Transparency
Transparency to me means honesty and authenticity which is so important at an individual, team and company level for growth and development.