Amr Tenney
Vice President, Wealth Management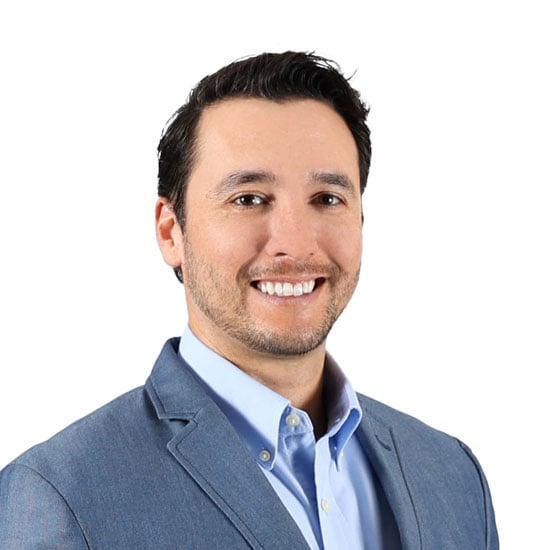 ---
Meet Amr
Amr has varied experience in both Real Estate and the Financial Services Industries. He was previously a Real Estate Portfolio Manager for Fresenius (NYSE: FMS), managing a portfolio of over 60 nationwide properties. Prior to Fresenius, Amr worked in Acquisitions for AIC Ventures, a commercial real estate hedge fund, facilitating acquisitions for 3 separate funds with a capacity of over $1.5 Billion. While at AIC he underwrote and acquired the funds acquisition of the New York Times and has been personally responsible for underwriting, sourcing, and acquiring over $1 Billion of commercial real estate. Amr has a Bachelor's of Science degree in Economics from the SMEAL College of Business at Penn State, a real estate license, along with a Series 22, 7, 66 and 63 securities licenses.
In the past Amr has been fortunate enough to be a volunteer tennis instructor for various non-profit tennis clinics at:
The Boys and Girls Clubs of America
St. David's Healthcare Rehabilitation and Special Needs Department
Texas School for the Deaf
Austin Sunshine Camps
In his free time, he enjoys driving his son around to various tennis tournaments and running in charity races such as the Austin Run for the Water and the CASA Superhero Run.
Fun Facts About Amr
The best piece of advice Amr has received is: The old stoic quote, "Hard choices, easy life. Easy choices, hard life."
Amr finished high school early and spent the extra time traveling around Southeast Asia.
His favorite charitable races are Austin Run for the Water and the CASA Superhero 5k.
About Stewardship
When I think of good stewardship it's the kind of treatment I would want my closest family and friends to have. Taken care of from beginning to end, full transparency, informed of all the pro's/con's and most importantly the finer details they didn't think to ask. It sums up how we approach investor relationships: seeking to educate/inform investors all about their options and even suggesting they explore a route without Realized if that's their best option. In the long run this kind of stewardship always pays off.