Nick Smith
Founder, Rice Park Capital Management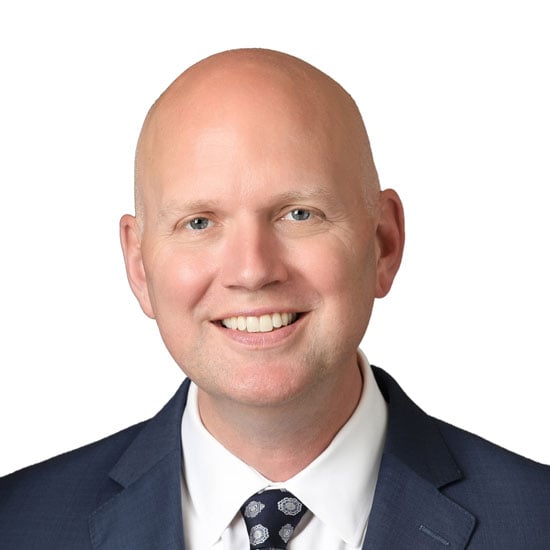 ---
Meet Nick
Nick is the Founder and Managing Partner of Rice Park Capital Management LP and is responsible for leading the firm's investment strategy and management.
Prior to Rice Park's inception in 2019, Nick held senior roles within the Blackstone Group from 2015 until 2018, including Chief Investment Officer of their residential mortgage REIT (Blackstone TORO, which was later renamed BXRT), Chief Investment Officer of Finance of America Holdings, a Blackstone portfolio company, and founding executive and President of Incenter LLC, a Blackstone portfolio company. Incenter is a global financial technology firm operating in the mortgage and consumer financial assets sectors. Prior to Blackstone, from 2012 until 2015 Nick served as Managing Director, Two Harbors Investment Corp (NYSE: TWO) where he built and led the investment platform for MSR and residential whole loans. Prior to Two Harbors, from 2004 until 2012, Nick held a variety of roles culminating as Chief Investment Officer for Green Tree Investment Management ("GTIM") where he was responsible for the residential mortgage investment platform of Green Tree Holdings, the parent company of GTIM and its affiliate Green Tree Servicing. Nick also served as the Senior Portfolio Manager for the SerVertis Master Fund I LP, a $1.45 billion a reperforming mortgage loan investment fund comanaged by GTIM and ZAIS Group, LLC. From 1998 until 2004, Nick served in a variety of roles with GMAC ResCap (formerly GMAC-RFC) on the mortgage trading desk and in corporate development where he led the valuation of equity investments in U.S., Asian and European consumer finance companies.
Nick studied economics as an undergraduate at the University of Minnesota. He was later a Master of Science, Quantitative Finance candidate at the University of London. Nick is currently a member of the CFA Institute and CFA Society of Minnesota. Nick is currently the Chairman of Blue Water Financial Technologies, LLC, a member of the boards of directors of Reasonable Realty, LLC (dba Blue Match) and Thinking Engines, Inc, and an observer to the boards of directors for AI Software, LLC (dba Capacity) and Realized Holdings, Inc. Nick also currently serves on the advisory boards of Brass Ring Capital and Saint Joseph's School, West Saint Paul, Minnesota.