Nicole Andrews
Senior Graphic Designer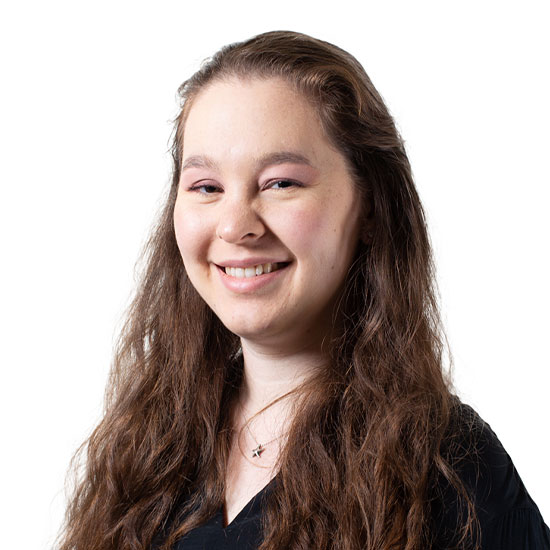 ---
Meet Nicole
At Realized, Nicole is a graphic designer that helps to maintain visual brand standards. Nicole's primary role is to help establish Realized's visual identity and to provide consistency across multiple platforms from digital to print.
Prior to working with Realized, Nicole has worked with and for a variety of companies ranging from sports and entertainment to B2B. Nicole holds a Master of Arts degree in Design Management from the Savannah College of Art and Design (SCAD). Her undergraduate education was completed at Stevens Institute of Technology in Hoboken, NJ.
Nicole is originally from Houston, TX. In her time off, Nicole can be found enjoying a cup of coffee and catching up on the latest tv shows she's missed.
Fun Facts About Nicole
Nicole's favorite book is The Alchemist by Paulo Coelho. She values it the message it provides: people should pursue their individual dreams.
If Nicole could travel anywhere, she would visit Bali.
About Transparency
Being transparent as a company can be a challenge. For me, I value being open and honest about how things work from my own designs to an overall company goal. One should be able to explain how you got there and to demonstrate the value through transparency.