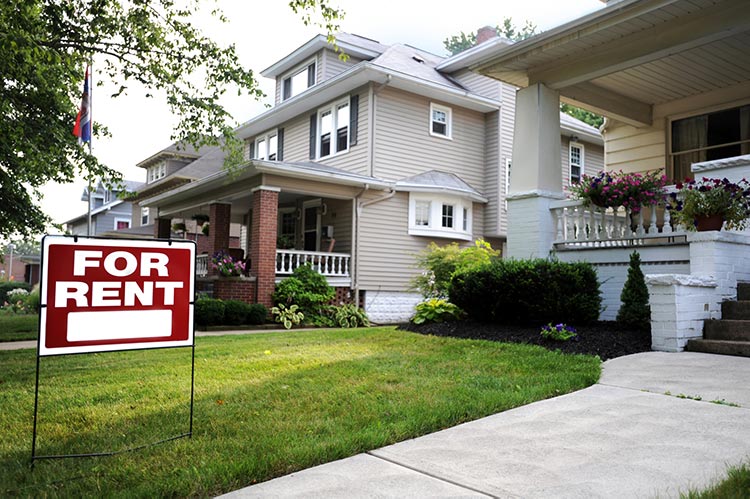 Landlords are responsible for making sure the rental is livable, safe, and clean for their tenants, and rental property insurance, also called landlord insurance, is a must. It provides coverage for the potential risks and financial losses that come with renting your property.
Renters are generally not held liable for application malfunctions, an injury sustained on the property through no fault of the tenant, fires, or anything else that can go wrong at the hands of humans or by nature.

What Does Rental Property Insurance Cover?
Coverage will vary depending on the policy, but policies will typically cover the dwelling, property belonging to the landlord, liability coverage, and loss of rental income. It may sound similar to homeowners insurance; however, there are features that aren't found in homeowners insurance that are necessary for the increased risk that comes with having other people reside on your property.
Dwelling coverage: This covers damage to the structure of your rental property such as the walls of the building and the roof. You will only be covered for perils listed in your policy.
Coverage for the landlord's personal property: While tenants are responsible for their own personal property, you may want to consider this type of coverage if your property contains landlord-owned furniture and appliances.

Liability coverage: This is protection from legal and medical costs, and it's up to the landlord to decide how much liability coverage is necessary.
Loss of rental income coverage: If your property is uninhabitable due to a covered peril, loss of rental income coverage will protect you from financial loss.

How Much Does Rental Property Insurance Cost?
Rental property insurance is generally 25% more expensive than a homeowners insurance policy. While the average cost of homeowners insurance is $1,445 per year ($120 per month), you can expect the cost of rental property insurance to be around $1,806 or $150 a month.
However, these numbers are just the average. Your situation may call for more liability coverage or add-ons such as vandalism coverage, burglary coverage, rental property under construction coverage, building code coverage, and ordinance or law coverage. You can also purchase a separate umbrella policy if you have a net worth that is more than the liability coverage on your property.
There are also different types of insurance policies that may affect what you pay for rental property insurance. These include:
DP-1: The most basic and the cheapest policy, DP-1 forms usually only cover named perils on a cash value basis.
DP-2: DP-2 is similar to DP-1, but this coverage extends to a wider range of named perils and typically covers on a replacement cost basis.
DP3: The most expensive type of policy, DP-3 has the broadest range of coverage. This provides extensive peril coverage and is provided on a replacement cost basis
What you end up paying for rental property insurance depends on the type of policy that you need. Costs also vary by state, county, city, the block where your property is located, and the type of property. Make sure you have the right type and the right amount of coverage.


This material is for general information and educational purposes only. Information is based on data gathered from what we believe are reliable sources. It is not guaranteed as to accuracy, does not purport to be complete and is not intended to be used as a primary basis for investment decisions. Realized does not provide tax or legal advice. This material is not a substitute for seeking the advice of a qualified professional for your individual situation. All real estate investments have the potential to lose value during the life of the investment. All financed real estate investments have the potential for foreclosure.