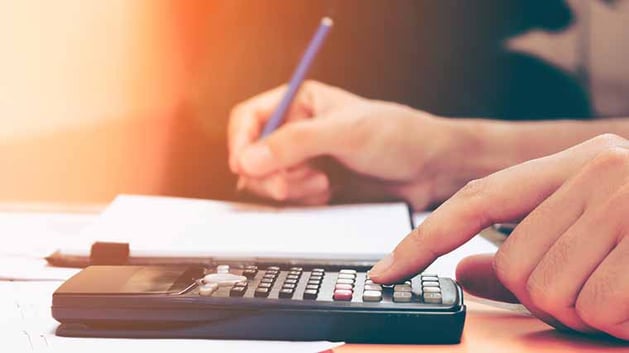 In Part I of this series on tax basis, I explored the definitions of Cost Basis and Adjusted Basis as they related to real estate investments. In Part II, we explored the types of costs included in the original Cost Basis. In this third and final article, we'll look at what types of costs and expenses can affect the Adjusted Basis.
According to the IRS, "Before figuring gain or loss on a sale, exchange, or other disposition of property or figuring allowable depreciation, depletion or amortization, you must usually make certain adjustments to the basis of the property. The result of these adjustments is the adjusted basis" (1) Over time, these adjustments can become significant so it's important to keep accurate records.


Increases to Basis
Capital improvements - generally, the costs of any improvements having a useful life of more than one year are added to the cost basis. However, costs that have been deducted as current expenses such as amounts paid for incidental repairs or routine maintenance are not added. Improvements include any work done that adds to the value of property, increases its useful life, or adapts it to new uses. These include room additions, new bathrooms, decks, fencing, landscaping, wiring upgrades, walkways, driveway, kitchen upgrades, plumbing upgrades, and new roofs. But be aware that adjusted basis does not include the cost of improvements that were later removed. For example, if you built a deck on your property 15 years ago and then replaced it with a pool, the cost of the deck is no longer part of your home's adjusted basis.
Assessments for local improvements – you can increase the basis of your property for any assessments for items such as paving roads, building ditches, installing sidewalks, bike paths, or sound barriers that increase the value of the property. Do not deduct them as taxes paid. You can, however, deduct as taxes charges for maintenance, repairs or interest charges related to these improvements.
Casualty losses - these are amounts spent to restore property after it is damaged or lost due to theft, fire, flood, storm, or other casualty
The cost of extending utility service lines to the property
Impact fees
Legal fees, such as the cost of defending and perfecting title
Zoning costs


Decreases to Basis
Depreciation – decreases the basis of property by the depreciation you deducted, or could have deducted, on your tax returns. Depreciation should be calculated for each year you owned the property and the cumulative amount is used to reduce your basis. For information on figuring depreciation, see IRS Pub. 946.
Cancelled debt – although debt cancelled or forgiven is usually included in your gross income for tax purposes, there are situations where the cancelled debt can be excluded from income. In these cases, the amount of cancelled debt that has not been included in income must be used to reduce your basis in the property.
Postponed gain from sale of property – if you have previously deferred capital gains using a 1031 exchange, the amount of gain deferred reduces your basis in the replacement property.
Casualties and thefts – if you have a casualty or theft loss, it decreases the basis in your property by any insurance or other reimbursement and by any deductible loss not covered by insurance.
Subsidies for Energy Conservation – generally, any subsidy you received from a public utility company for the purchase or installation of any energy conservation measure can be excluded from your gross income. To the extent these amounts have been excluded from your income, they must be used to reduce your basis.
Easements – any amounts you receive for granting an easement on your property are used to reduce your basis.
Rebates – any rebates treated as an adjustment to the sales price at closing.
Increases to Basis
Decreases to Basis

Capital improvements:

Putting an addition on your home

Replacing an entire roof

Paving a driveway

Installing central air conditioning

Rewiring a home

Assessments for local improvements:

Water connections

Sidewalks

Roads

Casualty Losses

Legal fees

Zoning costs

Depreciation

Deferred capital gains from prior 1031 exchange(s)

Proceeds received from partial takings via condemnation or the granting of easements

Casualty or theft loss deductions and insurance reimbursements
For more information on basis and adjusted basis, refer to Publication 551 and the Form 1040, Schedule D Instructions, Capital Gains and Losses from the IRS.
Need help determining your potential tax liabilities from the sale of an investment property? Want to better understand your options and limitations? Realized will prepare a 1031 Investment Plan, which among other valuable analysis, will estimate your potential tax liability and help you determine if a 1031 exchange is your best option.* With nearly 60 years of collective experience and $5.0 billion of real estate transactions behind us, the Realized team has the expertise and the tools to assist in understanding the risks and returns of investments. Visit our Marketplace to view a variety of tax-efficient, 1031-qualified real estate investment opportunities. Offerings are pre-packaged, allowing accredited investors to efficiently compare multiple opportunities and create customized portfolios.


Assumption of Mortgage
Your basis plays a critical role in the amount of taxes you'll pay. The difference between the selling price and the basis is your taxable profit, also known as the capital gain. The larger the gain, the more taxes that will be owed. The amount of taxes you'll pay may be a deciding factor to sell the property or to re-invest.


Lowering Taxable Gain
From the above analysis, we know any improvements will increase your adjusted basis. That increase closes the gap to your purchase price, thus decreasing the profit and taxes owed. This means you might decide to make improvements to the property to increase your cost basis. Of course, property improvements can also increase your final selling price, which in the end, may not help to decrease your tax bill.
As an example, let's use a property purchased for $250k. $20k of acquisition expenses are incurred. This puts the starting basis at $270k. Two years later, the property sold for $300k. The taxable gain is $30k versus $50k if you didn't include eligible expenses. Consult a tax professional to ensure you are taking advantage of these opportunities.


Increasing Depreciable Basis
Taking depreciation is the other side of the coin. Depreciation reduces your basis, creating a larger gap to your selling price. Once you sell the property, depreciation recapture taxes will kick in. Because of depreciation recapture, you'll pay 25% in taxes on the entire amount of depreciation taken during the property holding period. Basically, the IRS is clawing back some of that annual depreciation benefit. Although, if you do another 1031 exchange, depreciation recapture taxes will be rolled into the acquired property. Keep in mind that once you deduct the land value, the remaining portion of the basis can be depreciated over the holding period.

Also, consider that the basis of any replacement property that you're considering will be affected by the relinquished property's improvements/depreciation. This will also affect your ability to claim depreciation going forward. Additionally, taking on additional property value in the replacement property (due to a lack of depreciable basis), will increase your basis.


Calculating Depreciation
The following is a depreciation calculation example using three steps:

1.) Determine cost basis: First, start with the cost to acquire the property. We'll use the property from above with a cost basis of $270k. This number is arrived at by including any closing fees such as legal, recording, transfer taxes, surveys, and title insurance. Note that not all fees are included in the basis. Fees such as fire insurance premiums, refinancing fees, and appraisal fees can't be included.

2.) Land and Structure Should Be Separated: Land can't be depreciated, so we need to remove it from our basis. The property includes one structure and land. The land is valued at $15k, while the structure is valued at $235k. As an alternative to fair market value (at the time of purchase), tax assessments can be used for property values. Now we can figure out the proportionate value of the land and the structure: 15/250 = 6%, leaving the structure at 94%.

3.) Determine Basis of Structure: Using the ratio from step 2, we can determine the basis of the structure/home: $270k x .94 = $253,800. $253,800 is the amount we can depreciate.


*Realized 1031 is not an Investment Adviser or CPA and does not provide investment or tax advice. Any information contained in the 1031 Investment Plan or other materials is for illustrative purposes only. Securities offered through the Realized Marketplace are exclusively through WealthForge Securities, LLC, a registered broker/dealer and member of FINRA/SIPC ("WealthForge"). Certain members of Realized are registered representatives of WealthForge.
---
Manage risk and help maximize opportunity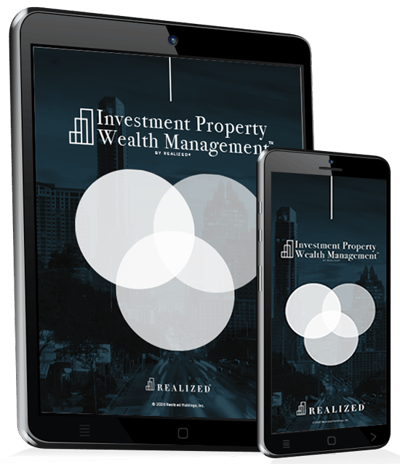 Download eBook