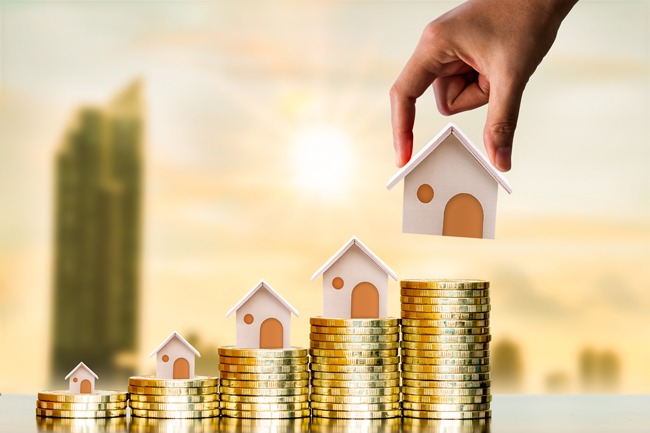 The Opportunity Zone Program was included in the Tax Cuts and Jobs Act of 2017 to redirect capital to lower-income neighborhoods.
Specifically, the program encourages investors to funnel the capital gains from the sale of capital assets into Qualified Opportunity Funds (QOFs). Those QOFs then pool the investments and direct them toward Qualified Opportunity Zone Properties (QOZP) in federally designated Qualified Opportunity Zones (QOZs).
But what kind of capital gains can be invested in a QOF? The answer is any type of capital gain, as long as that gain is triggered from the sale of capital assets.
Capital Gains: Length of Time
When it comes to capital gains, timing can be important. Specifically:
Short-term capital gains are generated from the sale of an asset held for one year or less. Short-term capital gains are taxed at ordinary income tax rates.
Long-term capital gains are generated from the sale of an asset held for longer than one year. Long-term capital gains are taxed at the capital gain tax rate.
Both short-term and long-term capital gains can be invested in Qualified Opportunity Funds.
Capital Gains: Type of Asset
Capital gains are generated from the sale of capital assets. A capital asset is defined as any property owned for personal or investment purposes. This can include real estate (both primary residential or commercial used for trade or investment). Other types of capital assets include the following:
Cars or boats
Stocks and other securities
Bonds
Collectibles (stamp or coin collections)
Art
Even wine is considered a capital asset unless it is used in conjunction with a trade or business. If this is the case, then that wine would be classified as inventory, and its sale wouldn't trigger a capital gain.
Capital Gains: Investor Category
Finally, it's important to remember that most QOFs are open only to accredited investors. These investors are high net-worth, with income exceeding $200,000 and an overall net worth of $1 million. Anyone below these thresholds is considered a non-accredited investor.
Theoretically, a non-accredited investor isn't really disallowed from a QOF investment. Nor is that individual prevented from forming their own Qualified Opportunity Fund. But given the structure of most QOFs (and the challenges involved with forming one), these investments would better fit the profile of an accredited investor.
Additionally, before taking capital gains and putting them into a QOF, it's important to perform due diligence on the fund, its sponsor, and the QOZP. It's also a good idea to talk with a tax professional and financial planner. Just because any capital gain can be invested in a QOF, this doesn't mean it would be an effective strategy.
This material is for general information and educational purposes only. Information is based on data gathered from what we believe are reliable sources. It is not guaranteed as to accuracy, does not purport to be complete and is not intended to be used as a primary basis for investment decisions. It should also not be construed as advice meeting the particular investment needs of any investor.
Investors in QOFs will need to hold their investments for certain time periods to receive the full QOZ Program tax benefits. A failure to do so may result in the potential tax benefits to the investor being reduced or eliminated.
If a fund fails to meet any of the qualification requirements to be considered a QOF, the anticipated QOZ Program tax benefits may be reduced or eliminated. Furthermore, a fund may fail to qualify as a QOF for non-tax reasons beyond its control, such as financing issues, zoning issues, disputes with co-investors, etc.
Distributions to investors in a QOF may result in a taxable gain to such investors.
The tax treatment of distributions to holders of interests in a QOF are uncertain, including whether distributions impact the aforementioned QOZ Program tax benefits.
A QOF must make investments in Qualified Opportunity Zones, which carries the inherent risk associated with investing in economically depressed areas.
Realized does not provide tax or legal advice. This material is not a substitute for seeking the advice of a qualified professional for your individual situation.