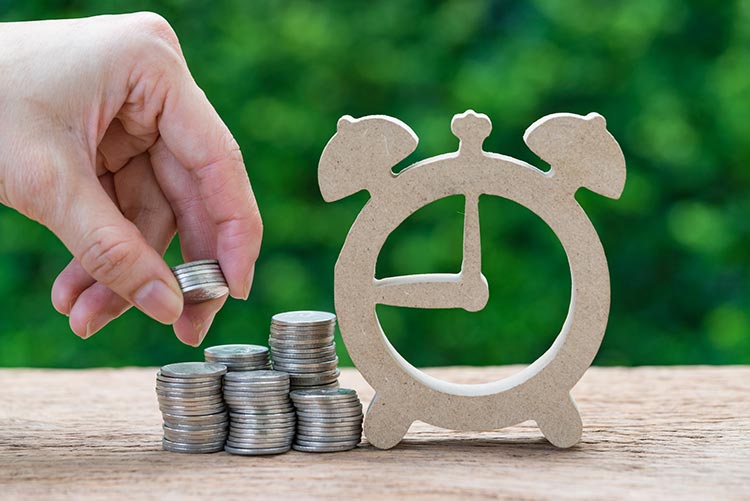 The sale of property or another investment asset that results in a gain can either be considered a long-term or short-term capital gain, depending on the amount of time the taxpayer owned the asset before selling it. Short-term gains come from the sale of property that you held for less than a year, and those get taxed at your ordinary-income rate (which is the same as the rate you pay for salary, bonuses, commissions, and other work-related income). Long-term gains are the profits from the sale of property that you held for over a year (the calendar starts the day after you buy the asset and ends the day you dispose of it) and are taxed at 0%, 15%, or 20% in 2020, depending on your income level. Some property assets also trigger minimums if certain circumstances apply. High-income individuals and couples will also pay the net investment income tax of 3.8 percent, which is the Medicare contribution supplement.
Determining how much the gain is may not be quite as simple as it appears. First, determine the basis. Typically, the cost basis (or tax basis) is the asset's purchase price plus any out-of-pocket costs relating to the acquisition. This calculation would normally include closing costs such as a title fee, commission, and points. Suppose you bought a building with a sales price of $1,000,000. If you also paid $100,000 in acquisition expenses, the property's cost is $1.1 million. You can add the cost of any improvements that you made to the property. If the asset was a gift, the basis that the gift-giver had is where you start.
There are additional adjustments to the basis, including depreciation deductions and the value of deferred capital gains. Those add to the cost basis, resulting in an adjusted cost basis. Take the $1,000,000 building in the above example. If you deducted $150,000 in depreciation over the years you owned it; you will pay taxes on the depreciation deductions you claimed during that time. Keep in mind that even if for some reason you did not claim the depreciation, the IRS assumes you did, and will assess the depreciation recapture at the same rate that you pay on the rest of your ordinary income, capped at 25%.
The rate for long-term capital gains outside of recapturing depreciation deductions is lower, however, with rates of 0%, 15%, and 20%, depending on your income level. These numbers change frequently, and we always recommend that you consult your tax advisor about everything we discuss, including the tax rates. But typically, the long-term capital gains tax rate will be lower than the ordinary income rate for most investors.
A couple of other things to keep in mind concerning long-term capital gains:
Business income is not a capital gain. Income or loss from business operations is taxed as income, subject to income rules.
Capital losses offset capital gains. If you sell something for less than its basis, you have incurred a loss. Those losses can offset profits from other sales, and if you have more capital losses than gains, you can use excess losses to balance other income (within limits), and once you have reached the limit, you can carry a balance forward for future use.
Your residence is ordinarily exempt from the tax on capital gains. There are limits on this exemption, so consult your tax advisor for specifics.


This material is for general information and educational purposes only. Information is based on data gathered from what we believe are reliable sources. It is not guaranteed as to accuracy, does not purport to be complete and is not intended to be used as a primary basis for investment decisions.
---
Cap Gains Calculator For Investors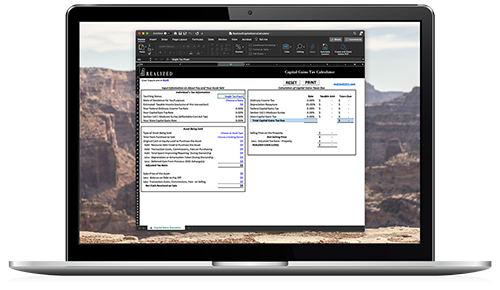 Estimate the cap gains tax owed after selling an asset or property