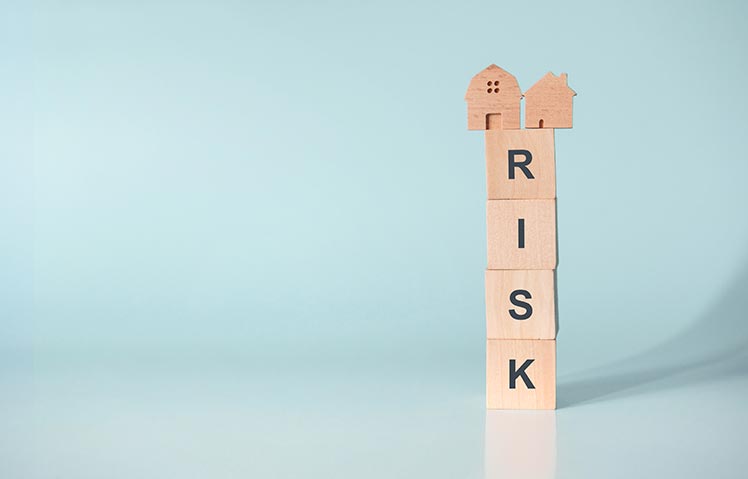 We can define risk as potential uncertainty and/or financial loss when it comes to investment decisions or activities. Evaluating risk in real estate can be complex and investors must consider many unknowns which could potentially lower returns and value. A common risk that comes with real estate ownership is operational risk.


What Is Operational Risk?
Operational risk is the risk of doing business. It relates to activities carried out within an entity, which can emerge from systems, structures, people, products, or processes. Operational risk focuses on how things are accomplished and overlooked issues, small or large, could potentially hurt your real estate investment or business operations.


Types of Operational Risk in Real Estate
Vacancy and loss of rental income: There's the risk of vacancy and potential increases in reletting expenses. An increase in vacancy and the costs of reletting could affect your rental income and cash flow.
Rentability: A decrease in the quality and financial stability of tenants could increase bad debts.
Structural condition: There's a risk of structural deterioration of the building. This could impact its commercial appeal and result in potential underperformance of the investment and loss of income.
Key personnel: Loss of important figures within the organization could hurt your investment or could cause a delay in reaching certain objectives.
Fraud: Risk of losses due to external factors such as fraud or theft of sensitive data.
Failure of internal processes: Risk of loss from interruptions of activities.
Operational risk is greatly affected by mistakes or failures due to actions or decisions made by employees. In commercial real estate, operational risk is often looked at from the property management aspect.
Let's say you own a multi-family apartment building and because of a strict budget, you rely on outside personnel to fix failing systems instead of hiring a full time maintenance team. Not only does this impact smoothly functioning building systems, but it could also mean additional delays and wasted time.
Tenants can bring risk as well. Is your tenant conducting business on your property that could contribute to the risk of the building? There's potential for operational risk at every level.
The result of operational risk can be financial loss, damage to reputation, process change, or a combination of all or a few.


Operational Risk Management
Operational risk management is a continual process, consisting of risk assessment, risk decision making, and the implementation of risk controls. Operational risk management is comprised of four principles:
Accept risk when benefits outweigh the cost.
Accept no unnecessary risk.
Anticipate and manage risk by planning.
Make risk decisions at the right level.
Once potential risks are identified, there are several methods that can be used to assess the severity. By measuring the risk, it allows you to prioritize accordingly. When a decision has been made about managing the risk, a process must be in place to monitor, review, and report regularly.
There are many types of risks associated with real estate. This is why risk assessment is pivotal when it comes to making real estate decisions.
This material is for general information and educational purposes only. Information is based on data gathered from what we believe are reliable sources. It is not guaranteed as to accuracy, does not purport to be complete and is not intended to be used as a primary basis for investment decisions. Realized does not provide tax or legal advice. This material is not a substitute for seeking the advice of a qualified professional for your individual situation. All real estate investments have the potential to lose value during the life of the investment. All financed real estate investments have the potential for foreclosure.