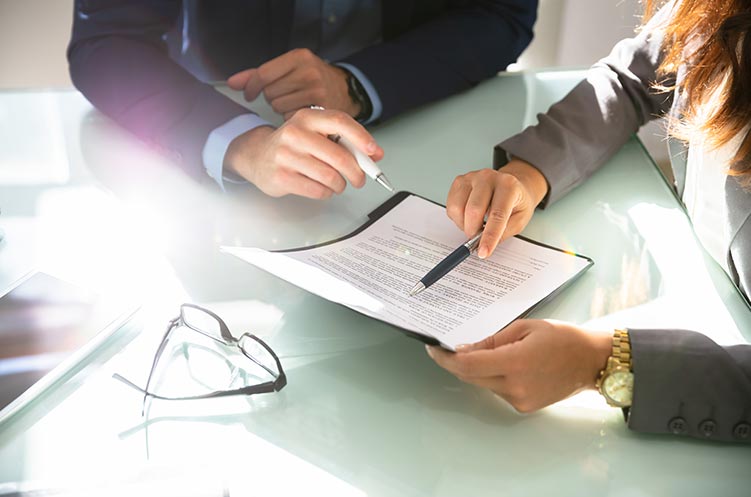 You've probably heard good things about investing in commercial real estate (CRE), like how it can potentially help diversify your portfolio and may provide consistent income. But what's the real story? Let's break down exactly what CRE investing means, how it's different from other types of real estate, and its pros and cons.


What Types of Commercial Real Estate Can I Invest In?
For a building to be considered commercial, it must have at least five rental units. Think stores, office buildings, hotels, warehouses, factories, and other business-oriented buildings. In some cases, CRE can even apply to land used for profit or large apartment buildings, which means the opportunities for investing are nearly endless.


What's The Difference Between Investing in CRE VS. Rental Properties?
Investing in a commercial property has some parallels to its cousin, residential real estate (RRE), including potential cash flow, tax benefits, and property value increases. Both seek to generate revenue from tenant leases (although CRE is businesses and RRE is families), and both require you to get a mortgage from a lender.
And that's where one of the biggest differences comes into focus.
If you want to buy RRE (four rental units or less), especially a single-family home, lenders will likely determine eligibility based on your individual income and financial history, as if you were buying a primary residence. If the property contains two to four units, however, some lenders may also consider rental income as part of your loan eligibility.
For CRE, the property's financials are also taken into consideration in addition to the investor's income and financial history, but the building's income stream is often given more weight. That can be a boost to you as a buyer, especially if your income is from self-employment vs. a W2. On the downside, however, CRE is generally considered a bigger risk than RRE because of the larger investment and susceptibility to the market (slow business could equal tenants who can't pay rent), which means you'll often find higher interest rates and shorter mortgage terms for commercial properties vs. residential.


What Are The Potential Benefits Of Investing in CRE?
The first and most visible benefit of this type of investment is the income stream that the business tenants can generate through their leases. The lease terms for CRE can be long term depending on property type (like offices and retail spaces), giving landlords the potential to generate long-term contractual cash flow streams for up to 10 years. This leads to not just income to you as the property owner or investor, but a good amount of equity and leverage for investing in other assets.
CRE can also be a good way to diversify your investment portfolio. While not a guarantee, real estate is a hard asset that tends to gain value over time. And because CRE generally takes more time to respond to sudden changes in economic activity, it's often used as a hedge against inflation.
Owning commercial property is like other types of business investment in that it offers a number of potential tax benefits, including depreciation and a host of business-related deductions. Beyond that, however, CRE also comes with its own special perks, including Section 1031 of the IRS tax code that allows owners to swap similar properties without paying capital gains, Opportunity Zones that help with development in distressed areas, and a number of other federal tax credits.
And finally, being a part of something that's tangible, like an office building, also brings with it the pride of ownership that so many real estate investors love.


What Are The Drawbacks?
As we mentioned earlier, CRE is often considered a higher-risk investment than RRE, which often means your mortgage will come with higher interest and a shorter time to pay it down. It might also require a bigger investment to start, especially if the building needs work. (Imagine the cost of repairing a broken A/C in an office building vs. a single-family home.)
If your investment has a lot of visitors and foot traffic, you run the risk of damage, injuries, or other incidents that could lead to a lawsuit. You're also at the mercy of the general real estate market, business trends that could affect the success of your tenants, and a potentially long list of government rules and regulations.


The Bottom Line
Investing in commercial real estate is a way to diversify your portfolio and seek to grow your wealth.
We believe keys to success are finding a property that has the potential to generate a steady stream of income, understanding how to leverage the property in an attempt to grow your portfolio, and pursuing tax-efficiency with your investment opportunities.
Diversification does not guarantee a profit or protect against a loss in a declining market. It is a method used to help manage investment risk. Income and capital appreciation are not guaranteed. All real estate investments have the potential to lose value during the life of the investment. All financed real estate investments have the potential for foreclosure. Programs that depend on tenants for their revenue may suffer adverse consequences as a result of any financial difficulties, bankruptcy, or insolvency of their tenants. The income stream and depreciation schedule for any investment property may affect the property owner's income bracket and/or tax status. An unfavorable tax ruling may cancel deferral of capital gains and result in immediate tax liabilities. Costs associated with a 1031 transaction may impact investor's returns and may outweigh the tax benefits. This material is for general information and education purposes only. Information is based on data gathered from what we believe are reliable sources. It is not guaranteed as to accuracy, does not purport to be complete and is not intended to be used as a primary basis for investment decisions. It should also not be construed as advice meeting the particular investment needs of any investor. Realized does not provide tax or legal advice. This material is not a substitute for seeking the advice of a qualified professional for your individual situation.