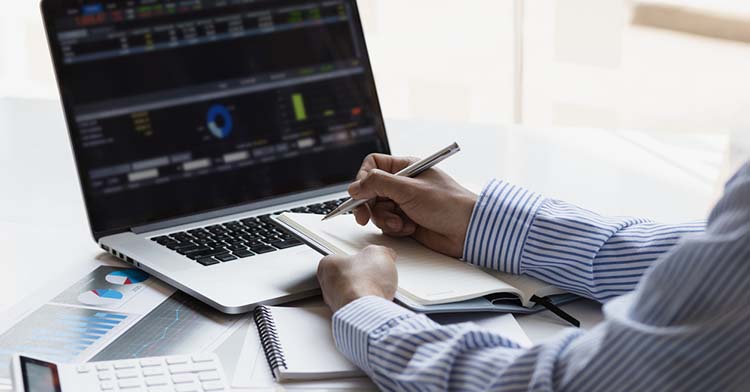 When discussing risk, there are articles about evaluating real estate risk, determining risk profiles, and how property risk differs from that of securities.
Then there is the idea of financial risk in connection with real estate investments. In addition to understanding other types of real estate risk (location, market, and asset class, to name a few), knowing about financial risk in real estate is important to help you make the best investing decisions that work for your goals.


Understanding Financial Risk
Let's return to a search engine—this time in Google—and plug in the words "financial risk." The results offer many definitions including:
From the above definitions, you get the general impression that financial risk is a bad thing. But financial risk, just like any kind of risk, isn't necessarily bad, or a threat. Rather, it focuses on how much you're willing to kick in, based on the reward, or value, you want to receive. As such, a financial risk analysis can help you understand a rate of return; in general (but not always), the higher the risk, the potential for a higher return.


Adding in Real Estate
Applying the concept of financial risk to real estate involves understanding the rate of return in a real estate investment compared to the amount of risk that's involved. For example, if you want to invest in a quadraplex near a major employment center, or a retail center with plenty of foot traffic, these might be considered lower-risk investments. Along with that, the return might be lower, as well.
On the other hand if you decide to buy a run-down rental property in a fringe area with plans to renovate it in hopes that it will launch gentrification in the location, this could represent a larger financial risk. It will require more resources. The eventual result could be greater cash flow and a potential increase in the property's value. Or the investment could crash and burn, leaving you with very little.
When it comes to financial risk involving real estate, there are two types to focus on:
Knowing Your Risk Appetite
When it comes to real estate investing, knowing the financial risks of a particular property is a first step. The second step is understanding your risk appetite. Realizing your investment comfort level can help you determine the level of risk you're willing to undertake when it comes to buying and selling real estate.


This material is for general information and educational purposes only. Information is based on data gathered from what we believe are reliable sources. It is not guaranteed as to accuracy, does not purport to be complete and is not intended to be used as a primary basis for investment decisions. It should also not be construed as advice, meeting the particular investment needs of any investor. Realized does not provide tax or legal advice. This material is not a substitute for seeking the advice of a qualified professional for your individual situation.