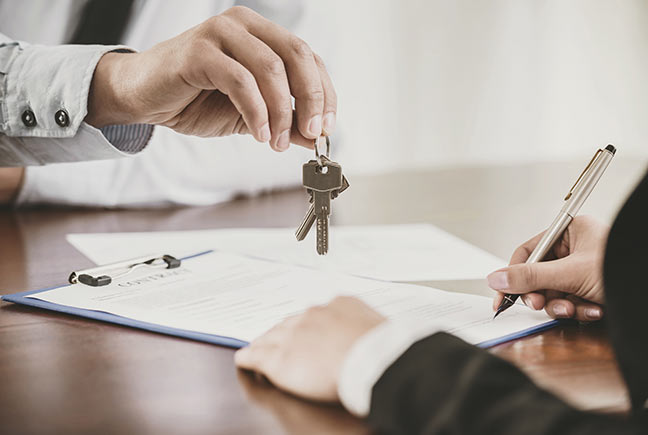 A modified gross lease is a common commercial real estate agreement lease structure. In this structure, the tenant pays a base rent and also takes on a proportional share of some of the other costs associated with the property, including property taxes, utilities, insurance, and maintenance. A modified gross lease sits in between a gross lease, where the landlord pays for all operating expenses, and a net lease, which passes on property expenses to the tenant.


Where Is A Modified Gross Lease Used?
Modified gross leases are typically used for commercial spaces such as office buildings, where there is more than one tenant. Modified gross leases are also common with metered properties such as condos, office, industrial, and retail. For these properties, utilities are billed to individual units, making it easier for tenants to pay for these costs based on actual use.
The expenses that a tenant is responsible for can vary significantly from property to property. That's why it's important to review the lease terms and understand how costs are split.
As a common example, a tenant will pay for the following:
Base rent
Tenant utilities
Tenant cleaning services
Minor interior maintenance (light bulbs, air filters, etc.)
The landlord typically pays for:
Property taxes
Property insurance
Common area maintenance (also called CAM fees)
A modified gross lease is different from a triple net lease, in which the tenant also pays its portion of the three above landlord expenses. In the end, both a modified gross lease and a triple net come out to about the same amount per month. Base rent for triple net properties is lower and often used to quote rents, which is why it's important to ask how rent is being quoted.


What Are The Benefits
For landlords and investors:
Property is maintained as landlord sees fit — there's no reliance on the tenant.
The tenant still contributes to some of the operating expenses. These expenses are not entirely the landlord's burden.
Accounting is made simpler compared to the varying amounts found under a full-service lease.
For tenants:
Tenants are reimbursed for fewer operating expenses, making budgeting simpler.


Are There Any Negatives?
For landlords and investors: while tenants do pay for some operating expenses, the landlord is responsible for ensuring the property functions properly, and that common areas are kept up. This can make budgeting more difficult.
For tenants: the tenant may have higher expectations and standards than the landlord about how the property should be maintained.
In conclusion, modified gross lease agreements split costs between the landlord and tenants. The landlord still has full control over how the property is maintained. As well, tenants only pay for what they use and have full transparency into what they are paying for. Because the tenant is billed only for usage, accounting administration for both the landlord and tenant is reduced.


This material is for general information and educational purposes only. Information is based on data gathered from what we believe are reliable sources. It is not guaranteed as to accuracy, does not purport to be complete and is not intended to be used as a primary basis for investment decisions. It should also not be construed as advice meeting the particular investment needs of any investor.