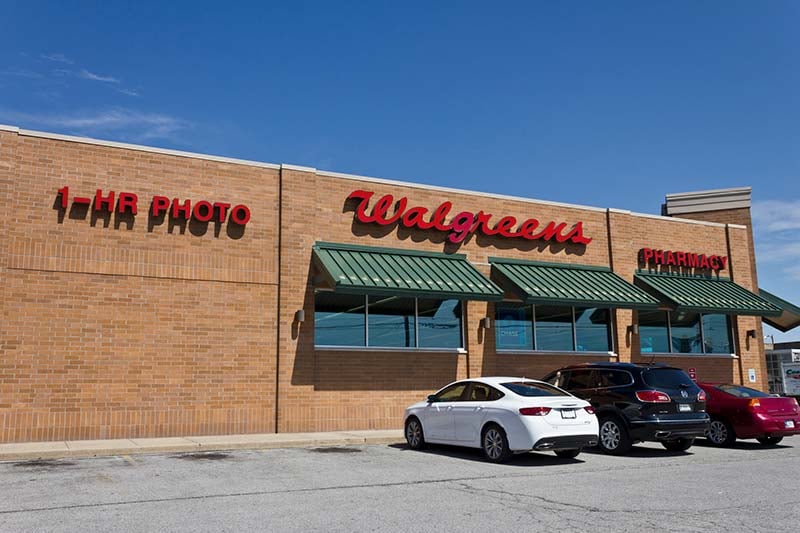 If you've ever considered investing in commercial real estate, you've likely heard the term "net lease" or "triple-net" mentioned. Unfortunately, these terms can have different interpretations depending on the context and market. They are also amongst the most commonly misused terms in real estate, which can be quite confusing for potential investors.
While a "net lease" technically refers to the type of lease and not the property type, the phrase is often used to described single-tenant properties that are leased on a "triple net" or "NNN" basis, which means that the tenant is responsible for all property operating expenses. Triple net lease investments can apply to a variety of property types but are most commonly found in retail, industrial and office properties.
To provide more context, consider the various types of leases in commercial real estate. Each type of lease varies in whether the tenant or the landlord is responsible for certain property operating expenses. From an investor's perspective, investment risk and landlord responsibilities both increase as the number of "nets" decrease. Lease types generally fall into one of the following categories:
Full Service or Gross Lease
In a "full service" or "gross" lease, the tenant pays a negotiated sum for the rent and the landlord is responsible for all property expenses.
Single-Net or "N" Lease
In a "single net" lease, the tenant is responsible for paying monthly rent plus property taxes. The landlord is responsible for all other expenses.
Double-Net or "NN" Lease
In a "double net" lease, the responsibilities of paying monthly rent, property taxes, and property insurance fall on the tenant. The landlord is responsible for all other operating expenses.
Triple-Net or "NNN" Lease
In a "triple net lease," the tenant pays for property taxes, property insurance, and operating expenses in addition to monthly rent. Operating expenses may include the tenant's share of common area maintenance, normal repairs and maintenance, and utilities. The landlord remains responsible for capital items pertaining to structural components of the building, such as roof replacements.
Absolute or Bondable Lease
An "absolute net" or "bondable lease" is similar to a triple-net lease in that all responsibilities fall upon the tenant, but a bondable lease additionally places "roof and structure" responsibilities on the tenant, regardless of circumstance. Due to the potential financial exposure as well as construction and building maintenance resources required, bondable leases are generally only found in stand-alone single-tenant buildings with national tenants, often with investment-grade credit ratings. This type of lease is often described as a corporate bond backed by commercial real estate.
No matter the lease type terminology used to describe a property, investors should carefully review the specific lease terms. There can be hybrids of the above definitions, such as the modified gross lease, which starts off as a gross lease, but more closely resembles a triple-net lease in subsequent years. There may also be nuances and caveats to the lease terms including which expenses are and are not included, floors and caps on expenses, gross-up provisions, etc., and what is stated in the lease ultimately determines responsibility for various operating expenses.

Net lease properties are a popular choice for investors seeking passive real estate investments, often with long-term, stable cash flow. However, investors should take care to understand the specifics of individual leases. To learn more about some of the more common single-tenant triple-net tenants, view our NNN Tenant Profile page.
---
The Investor's Guidebook To Net Lease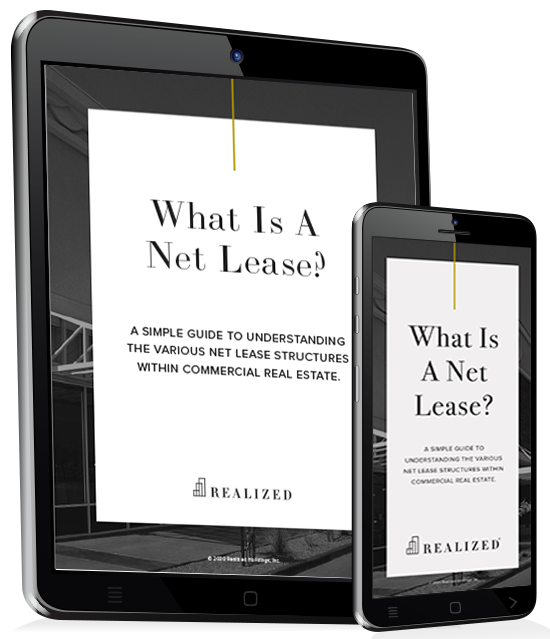 Learn More About Net Lease Investments.