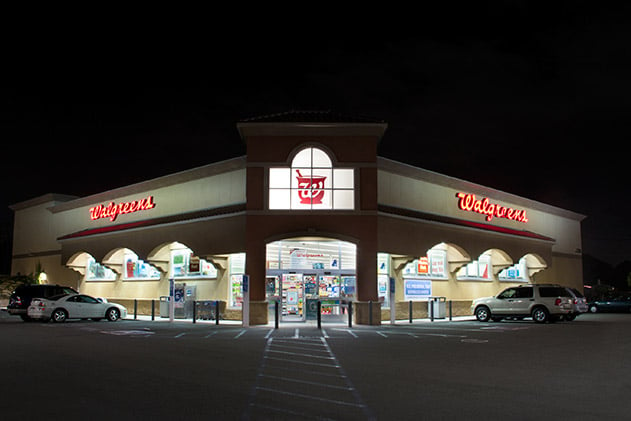 If you've ever shopped for a triple net lease, or NNN investment property, you've probably heard the term "credit tenant" tossed around. So, what exactly is a "credit tenant"? Well, as you've probably experienced, your personal credit score determines the amount you can borrow, and by what terms, to buy a house or a car. Much like your personal credit score, a tenant's credit refers to their financial strength and the likelihood of making payments throughout their lease term. Click here for current tenant profiles on the most common NNN tenanants.
Who determines credit?
Any large national company that issues public bonds or other public debt receives a credit rating, which is the corporate version of a credit score. The credit rating of a corporation is determined by rating agencies such as Standard and Poor's (S&P) and Moody's Investor Service (Moody's).
Credit ratings are split into two broad categories: investment grade and non-investment grade. The cut-off point for a credit to be considered investment grade is an S&P rating of "BBB-", or a Moody's rating of "Baa3". Any rating below these marks is viewed as non-investment grade. Generally, investment grade credit means the probability of a corporation defaulting, or not being able to pay its debt, is low. S&P and Moody's continuously monitor the financial health of the corporations they rate, thus credit ratings can change over time.
Who has credit?
Large companies like Walmart, CVS, and McDonald's, as well as medium-sized corporations, like Dollar General, Advance Auto Parts, and Sherwin-Williams, are examples of corporations that have investment grade credit ratings. When a corporation with an investment grade credit rating leases a property, this is known as a "credit lease"; the tenant on the lease (i.e., the corporation) is referred to as a "credit tenant".
Who doesn't have credit?
Non-investment grade companies are said to have "speculative" or "junk" credit. Well-known companies with non-investment grade credit include Best Buy, Burger King and Petco. The term "junk" may sound a bit harsh. Many non-investment grade companies are viable businesses, but have elements of their operations that show greater risk. For example, a junk credit company could be profitable today, but may carry a high level of debt or be in a turbulent industry.
Some large publically-traded companies that don't have any long-term debt, such as Facebook, may not have a credit rating—because there is no debt to rate! Likewise, privately held companies that do not issue publicly traded debt or bonds, such as Chick-fil-A and Ashley Furniture Industries, generally do not receive credit ratings. Unrated companies do not necessarily mean they are higher risk. In fact, companies with no debt could be amongst the tenants with the most financial strength. However, it can be difficult to determine the strength of privately held companies, as financial information may not be readily available.
What does credit mean for an investment property?
The owner of a building with a credit tenant enjoys greater certainty that the tenant will remain in business and continue to make rent payments. The strong assurance of getting paid every month generally translates into a higher property value than a similar building without credit tenants. This is especially true when a credit tenant occupies the entire building on a long-term basis. These single-tenant properties frequently have the added benefit of "triple net" leases, where the tenant is responsible for paying not only the rent, but also the taxes, insurance, and operating expenses of the property. This type of asset is well-suited for investors focused on safe and stable returns with minimal landlord responsibilities. Of course, a lower risk profile often comes with the "price" of lower yields.
When you're evaluating potential tenants for your investment property, it's always important to consider their credit strength. After all, your bank would certainly check your credit score before lending you money and expecting to receive payments.
Click here for current tenant profiles on the most common NNN tenants.
---
What is a 1031 Exchange
The Investor's Guidebook