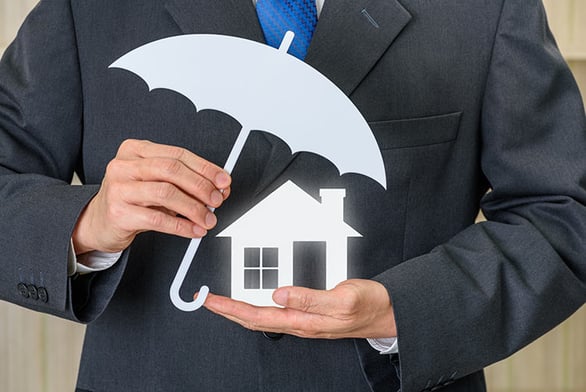 Enacted in 1921, IRC 1031 allows investors to defer all federal and state capital gains and depreciation recapture taxes when selling property by reinvesting, or "exchanging" their equity into a "like-kind" replacement property. Investors can use this strategy in hopes of building wealth on a tax-deferred basis by reinvesting 100% of that equity.


The True Impact of Capital Gains Taxes
Let's say you bought a property in California for $1 million and sometime later you decide to sell the same property for $2 million. Capital gains are calculated as the sales price of an asset less the investor's basis in that asset. With investment property, you also need to consider depreciation.
Depreciation allowance is a benefit to investors during a holding period because it reduces taxable income, thus allowing investors to keep more of their money on an after-tax basis. However, when the property is sold, the investor's basis is decreased, resulting in a higher capital gains exposure.
Looking back at that example, while the investor gained $1 million from the sale of the property, they are also being taxed on that $1 million. After nearly $640,000 in taxes are taken out at a 38.62% rate, the investor would only be walking away with roughly $1,360,000 from the sale of the $2 million property.
Rather than giving a large chunk of your proceeds from the sale of an investment to the IRS, investors can instead put that money to work and defer gains by utilizing the 1031 exchange.


The Problem for Individual 1031 Investors
While the 1031 exchange can be a powerful tool, a question that often comes up is why isn't everyone doing this? The tax code is complex and the time investors have to make a decision is short with a relatively high transaction. Additionally, the average investor is typically not well versed in market dynamics, such as valuation, rental rates, financing terms, etc. Another major hurdle is that investors need to find what's known as the "goldilocks property."
To fully defer taxes, investors need to spend all of their equity and they have to buy equal or greater property value. This means increasing risk by taking on more debt or it means they need to acquire a property for the same value as the property they just sold.
Another problem is the time constraints. Investors have 45 days to identify replacement properties (subject to some rules and limitations) and a total of 180 days to complete the purchase. The biggest issue is finding that "goldilocks property" within the 45-day identification period. These deadlines are strict with no extensions except in the case of federally declared disaster areas.


What Are Your Options?
A common point of confusion is the available reinvestment options in a 1031 exchange. Investors can mix and match as they choose. Just because you sell an apartment building, it doesn't mean you need to buy another apartment building.
So what are your choices?
Options range from direct real estate ownership in an individual property or a triple net lease, which typically involves more landlord duties, leasing responsibilities, and capital exposure, to securitized offerings such as the Delaware Statutory Trust (DST).


The Delaware Statutory Trust
The DST is similar to a family trust; however, the DST owns the property and the investors are the beneficiaries of that trust. The IRS has formally recognized the DST structure as 1031 compliant going back to 2004.
DST investments have many of the same tax benefits as direct real estate ownership with the convenience of a real estate investment trust (REIT):
1031-qualified at purchase and sale
Tax-sheltered potential for cash flow
Commercial real estate
No landlord duties
No capital calls
Diversification
Any size equity investment
Non-recourse mortgage
Divisible wealth transfer


DST Interests: Liquidity Options
A common concern is not being able to control the liquidity or the exit time of the DST. Under the DST structure, the sponsor or the operator has all of the control over when the property is sold.
Although still classified as illiquid, there are options to increase or provide a degree of liquidity:
Cash-out: Access a portion of "trapped" 1031 equity on a tax-deferred basis up-front.
1031 into a REIT: Convert real property to REIT shares. This is an option for investors who value ongoing liquidity or want to control some degree of their exit timing. This also works well with estate planning and allows heirs quicker access to equity without the tax consequence.
Secondary market: Investors can buy or sell interests prior to the sale of the property.

DST Interests: Estate Planning Tool
As with any 1031 exchange-qualified investments, heirs can receive a step-up in basis when they receive the DST interests — effectively eliminating the capital gain that occurred between the original purchase of the asset and the heir's acquisition. With proper planning, DST interests can also be transferred, which provides options for generational wealth transfer or charitable giving. DST interests are also divisible, which allows for a cleaner estate settlement without having to sell the entire property.
It's not about how much you make, but how much you can keep. By utilizing provisions in the tax code, we are able to gain better income tax shelters on an after-tax cash basis.


To learn more, watch the full webinar, available here.
This material is for general information and educational purposes only. Information is based on data gathered from what we believe are reliable sources. It is not guaranteed as to accuracy, does not purport to be complete and is not intended to be used as a primary basis for investment decisions. Realized does not provide tax or legal advice. This material is not a substitute for seeking the advice of a qualified professional for your individual situation. Diversification does not guarantee a profit or protect against a loss in a declining market. It is a method used to help manage investment risk. Costs associated with a 1031 transaction may impact investor's returns and may outweigh the tax benefits. No public market currently exists and one may never exist. DST programs are speculative and suitable only for Accredited Investors who do not anticipate a need for liquidity or can afford to lose their entire investment. All real estate investments have the potential to lose value during the life of the investment. The actual amount and timing of distributions paid by programs is not guaranteed and may vary. There is no guarantee that investors will receive distributions or a return of their capital.