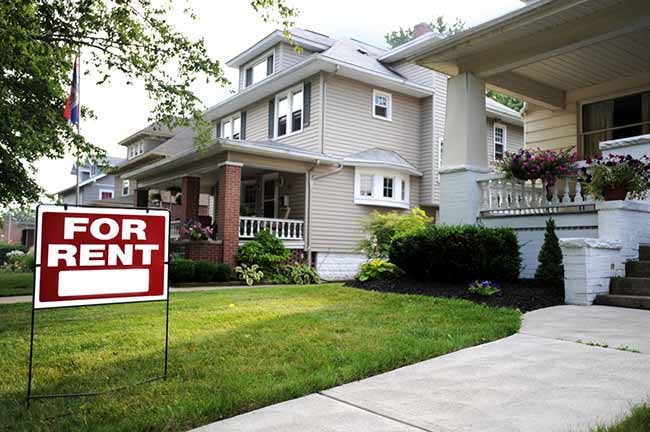 Rental properties can be good investment opportunities, but they're not without risk. A bad tenant could damage your property, causing you to lose money on your investment.
Tenants who don't pay rent on time force you to go through the eviction process, which further eats into the potential profits from your rental property. Landlords can benefit from screening potential tenants before signing a leasing agreement.

Screening Tips for Landlords
Part of being a rental property manager is finding and managing tenants. Using the same screening process for all your applicants ensures you'll make fair and objective decisions. Doing your research ahead of time and understanding what to look for can make the screening process for new tenants go smoothly.
● Be professional
It may be tempting to rent to potential tenants who appear more friendly or to people you already know. But you shouldn't overlook their financials or rental history just because you have a relationship with them. Your investment is serious, and your tenant screening should be too. Every potential tenant should complete a formal application.
Scrutinize everyone's financial and rental histories to the same degree. Make everyone sign a rent payment arrangement, so you have a contract in place and don't get taken advantage of.
● Do your research
It's important you know how tenancy laws impact your rental property. Federal, state, and local laws may impact how you advertise your rental and how you can deal with problem tenants. Research to find out what laws apply to you, and consider contacting a real estate attorney if you have questions. Getting answers before you have tenants can help avoid future problems.
● Conduct background checks
Running a background check on your applicants helps you screen out those with troublesome histories, including past evictions and noise complaints. To run a background check, you will need to get an applicant's consent. You can ask for permission to run a background check in the application.
● Credit checks and financial proof
Running a credit check on your applicants gives you information about their past and current financial health. You can also ask tenants for proof of income in the form of paystubs, bank statements, or tax records. Applicants with good credit and proof of income will be able to pay rent.

Questions to Ask
A good screening process can help weed out bad applicants. If your potential tenants have rented before, asking them questions about their experience can help you gain further insight.
Questions to ask applicants include:
Why did they leave their last rental?

Do they have references from past landlords or neighbors?

How long are they hoping to live at your rental?

What date they're hoping to move in

If they're willing to sign a one-year lease agreement

If they're a smoker

If they have any pets, and what kinds

How many people will be living in the rental unit
Based on the answers to these questions, you may be able to narrow your list of potential tenants. No tenant is perfect, but using these screening techniques can help you find good tenants who won't cause problems or damage your property.
This material is for general information and educational purposes only. Information is based on data gathered from what we believe are reliable sources. It is not guaranteed as to accuracy, does not purport to be complete and is not intended to be used as a primary basis for investment decisions. It should also not be construed as advice meeting the particular investment needs of any investor. Realized does not provide tax or legal advice. This material is not a substitute for seeking the advice of a qualified professional for your individual situation. The income stream and depreciation schedule for any investment property may affect the property owner's income bracket and/or tax status. An unfavorable tax ruling may cancel deferral of capital gains and result in immediate tax liabilities. All real estate investments have the potential to lose value during the life of the investment. All financed real estate investments have the potential for foreclosure. Cash flow or income are not guaranteed. Programs that depend on tenants for their revenue may suffer adverse consequences as a result of any financial difficulties, bankruptcy or insolvency of their tenants.