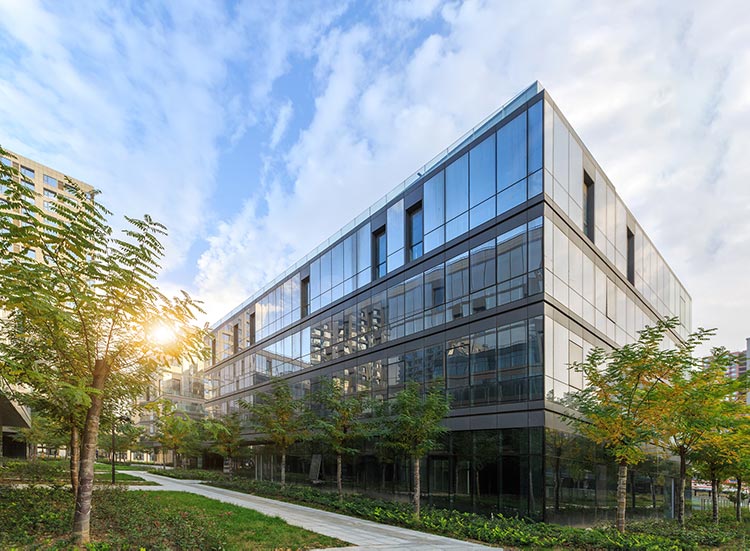 While industrial real estate doesn't sound as exciting as other types of real estate investments, there are actually many benefits.
Things like long lease terms, lower vacancy rates, and long-term cash flow are potential benefits that some investors appreciate about this type of investment. Like with any real estate investment, it can be a risk. Industrial real estate can be very expensive and there are also roadblocks you should consider besides the possible benefits.


What is Industrial Real Estate?
Industrial properties fall under the commercial real estate umbrella. It includes many businesses that are an integral part of the infrastructure of retail, e-commerce, and other industries in the economy. The main types of properties include:
Manufacturing facilities
Research and development
Distribution centers
Flex-space or

multi-tenant

properties
The types of industrial properties in different areas vary based on the local infrastructure. Some areas are heavy on manufacturing, and some cities might have very few options for industrial investments.


Pros & Cons of Investing in Industrial Real Estate
There are ups and downsides to any investment, and this includes industrial real estate.
Pros:
Because industrial real estate plays such a large part of the infrastructure, it can be in high demand in certain areas.
Long-lease terms are common, which can mean long-term stability.
Increases in e-commerce mean there is the possibility for an increase in demand for industrial facilities.
Because tenants might have made expensive modifications to the building, they might be less likely to walk away than tenants in other types of real estate, meaning the potential for fewer vacancies.

Triple net leases

mean that the tenant is responsible for maintenance, taxes, and insurance, meaning you can be more hands-off if they sign this type of lease.
Cons
There are also cons to investing in industrial real estate, including:
Because industrial properties can be such a large investment, it is possible you will have just one tenant, which can be risky. If you can have a multi-use building with more than one tenant, then if one walks away, you will likely still have one tenant.
Tenants can be harder to find than for other types of real estate.
In some areas there can be an oversupply of industrial real estate. It is important to research this before making any investment decisions.
The initial investment for industrial real estate can be much higher than other real estate investments. However, after the initial investment, they have the potential to be less expensive to own and operate than other types of real estate.


Investing in any type of real estate depends on many factors, and if you are considering an industrial real estate investment, it is best to talk to someone experienced in the industry, and in the geographic area you are looking.
This material is for general information and educational purposes only. Information is based on data gathered from what we believe are reliable sources. It is not guaranteed as to accuracy, does not purport to be complete and is not intended to be used as a primary basis for investment decisions.
Programs that depend on tenants for their revenue may suffer adverse consequences as a result of any financial difficulties, bankruptcy or insolvency of their tenants.
All real estate investments have the potential to lose value during the life of the investment. Neither cash flow or capital appreciation are guaranteed.