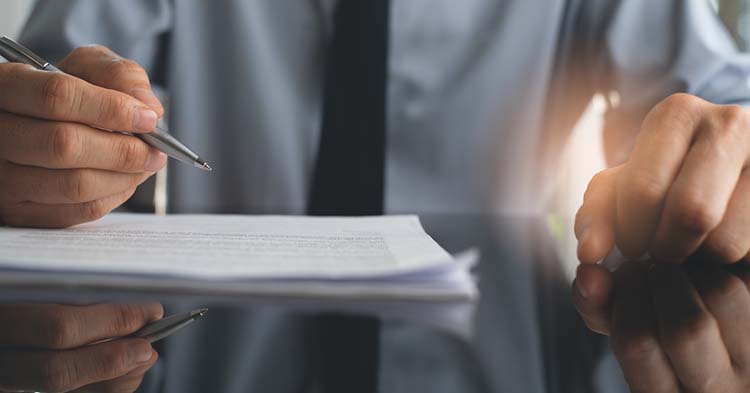 A net lease has benefits for both tenants and landlords. These leases come in different forms and are signified by their number of "N"s, such as NNN, which means triple net lease.
Net leases are commercial real estate leases. Tenants range from small retail companies to larger chains. However, net leases aren't restricted to just retail.
In this article, we look at why companies, from the perspective of tenants and landlords, favor net leases over other lease types.
Types of Net Leases
There are four common net leases. Some of these are noted by "N," which signifies the number of nets in the lease. A net is a category of expenses, such as insurance, taxes, or expenses.
Single Net Lease (N) — Tenant is responsible for pro rata share of taxes. Responsible for the use of utilities. Often used in retail. The property owner is responsible for all other expenses and building maintenance.
Double Net Lease (NN) — Same as N plus pro rata share of insurance.
Triple Net Lease (NNN) — Most common lease. Tenants are responsible for pro rata share of taxes, insurance, and expenses. Property owners are responsible for the roof and structure.
Absolute Net Lease — Tenants are responsible for virtually everything. Often used by larger companies such as Autozone and Walgreens. Usually results in a lower lease rate. The landlord has almost no responsibilities.
Of course, there can be variations in each of the above depending on landlord and tenant lease negotiations.
The Tenant's Perspective
Net leases tack on more cost, so why would tenants want to use these leases? Tenants like them because the base rental rate is lower than a regular lease. It usually goes that the more expenses a tenant has to cover, the lower their base rental rate will be.
Of course, tenants will need to thoroughly analyze the differences between a net lease and a regular lease. They may find that, in some cases, expenses in a net lease can make the overall cost higher than a regular lease.
A net lease can also offer more flexibility in modifying the space to the tenant's liking.
The Landlord's Perspective
A major benefit of a net lease for property owners is reduced responsibility. Especially in the case of NNN leases, tenants are responsible for nearly everything. While a NNN isn't passive income, as the owner must maintain the building structure and common space areas, these leases can free up much of the owner's time and greatly reduce expenses.
For NNN leases, landlords have more predictable expenses. Expenses can vary from month to month, especially if there are increases in certain expenses. Offloading that variation onto tenants removes some expense variation for landlords.
With all net leases, except in some cases absolute nets, landlords will still have expenses related to the structure and common areas.
Long-term leases are another benefit of net leases, particularly for NNN leases. Larger companies tend to utilize net leases and will often lock in terms for multiple years and sometimes decades.
Net leases can attract large tenants, which are usually low risk and can create a long-term cash flow for landlords.
Net leases offer many benefits for both tenants and landlords. Tenants will want to read the fine print in any lease carefully. While a net lease can sound like an attractive deal, there may be surprise expenses buried in the lease agreement that can impact the value of the lease.
This material is for general information and educational purposes only. Information is based on data gathered from what we believe are reliable sources. It is not guaranteed as to accuracy, does not purport to be complete and is not intended to be used as a primary basis for investment decisions. It should also not be construed as advice meeting the particular investment needs of any investor.
Realized does not provide tax or legal advice. This material is not a substitute for seeking the advice of a qualified professional for your individual situation.
Hypothetical examples shown are for illustrative purposes only.