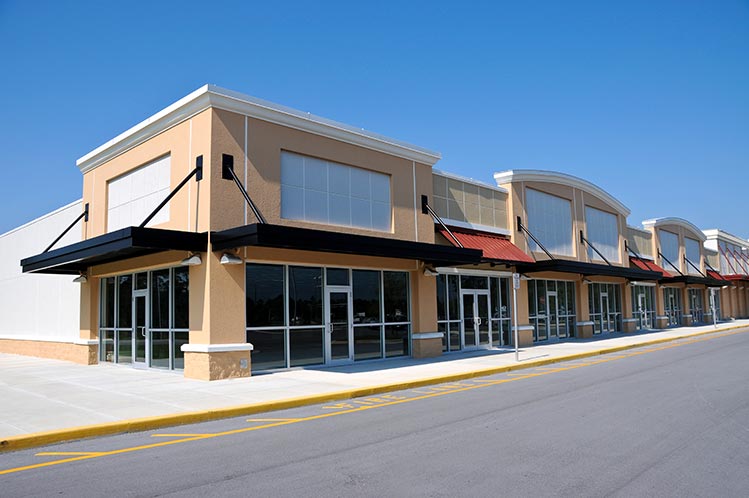 In commercial property investing, there are numerous types of leases with different expense structures. Though not typical, the simplest is a gross lease, in which the tenant pays a base rent, and the owner is responsible for managing all other expenses, including taxes, insurance, maintenance, and repairs. Net leases are more popular than gross, with subtypes single net, double net, triple net, and absolute. Generally speaking, a net lease assigns the following expenses to the tenant:
Single net: rent, utilities, and property taxes
Double net: rent, utilities, property taxes, and insurance
Triple net: rent, utilities, property taxes, insurance, maintenance, and repairs excluding roof and structure
Absolute net: rent, utilities, property taxes, insurance, maintenance, and repairs, including roof and structure
Triple Net and Absolute Net leases are more practical for single tenant, long term lease situations. In a multi-tenant property, the tenants would have to divide up the obligations of ongoing payments rather than having them paid by the single owner in a gross lease structure. In an absolute net lease, the landlord/property owner has virtually no financial obligations, which may be appealing to investors seeking a passive cash flow. This arrangement is frequently used when a building owner decides to complete a sale and leaseback to divest itself of an asset that it does not wish to continue owning but still needs to occupy. The tenant (previous owner) knows the building history and may be comfortable accepting the responsibility for future repairs on that basis. Suppose the owner has exhausted the property's depreciation. In that case, a sale-leaseback may be more attractive since the owner can acquire access to any equity in the property, eliminate any remaining debt, and continue operating in the location.
The lease term for the absolute net lease is typically longer than other types of lease, and the rent would likely be lower, with rent increases built in but known in advance. This structure provides an advantage to the tenant of predictable rent costs and usually lower increases than the overall market may offer. Top-quality, national retail chains are prospective tenants for absolute net leases, preferring the control of long-term, lower rent leases with prime locations. Quick service restaurants and the growing retail healthcare sector also gravitate toward this lease type.
The advantage for the owner of a property leased with an absolute net lease is that you can usually predict the ROI (Return on Investment) for the asset while maintaining reasonably low risk. The primary exposure is in the tenant's risk rating since the property will typically house just one. Generally, these tenants should be of very high reliability since the lease is not terminable in most cases. Even in the case of a property loss, the tenant is responsible for the cost of rebuilding if insurance coverage is insufficient. In the event of condemnation, the tenant is obligated to continue paying rent.


This material is for general information and educational purposes only. Information is based on data gathered from what we believe are reliable sources. It is not guaranteed as to accuracy, does not purport to be complete and is not intended to be used as a primary basis for investment decisions.