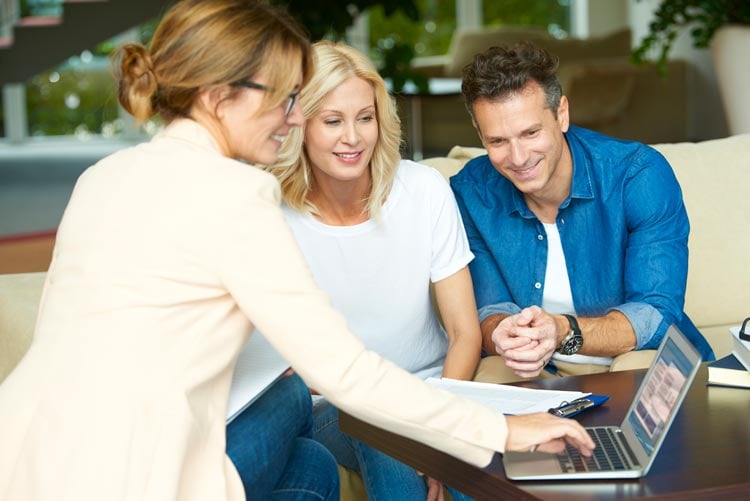 Married couples and domestic partners have a choice among methods of structuring property agreements, depending on the state where they reside and their individual preferences. In most states, married couples can choose between joint tenancy or tenancy-in-common (TIC). This choice often extends to domestic partners as well. In nine states, married couples automatically own property as community property, and in about half of the states, Tenancy by Entirety (TBE) is also an available option. However, no community property states allow a TBE structure.
How does TBE differ from tenants-in-common and joint tenancy?
With a TIC structure, owners can hold different amounts of the property (70/30 or 60/40 instead of 50/50), and each can bequeath their share to someone other than the spouse/co-owner. With joint tenancy, each partner owns half and automatically inherits the other share from a spouse who dies.
In contrast, using a tenancy-by-entirety structure, the couple is considered one entity that shares an undivided property interest. Each owns 100 percent. That means that both must agree to sell or alter the property. The same rights of survivorship apply as with a joint tenancy.
A significant difference involves protection from creditors.
With community property ownership, both partners in the couple have collective ownership. However, a creditor of either party can seek redress by attaching the community property. With a TBE arrangement, creditors of one party cannot pursue the property. The asset is only at risk if both spouses are legal parties to the obligation.
For example, suppose that Jack and Sue own a house together. In California, they own the house as community property. If Jack takes on a loan to launch a business and fails to repay the obligation as agreed, the creditor can pursue the sale of the home to repay the debt. In contrast, Jack and Sue may hold the property in a TBE arrangement in Florida. In that case, should Jack default on his loan (to which Sue is not a party), the house is unavailable for creditors to pursue. In some cases, obligations like federal tax liens only applicable to one spouse may be attached to property held in a TBE.
Survivorship rules comprise a notable distinction.
As noted, with tenancy-in-common, each owner can distribute their share of the property to an heir of their choosing—it does not automatically become the property of the surviving spouse. The same applies to community property unless the right of survivorship is explicitly stated. It's important to note that community property only applies to assets acquired during the marriage. If a couple marries after one partner acquires the property, they can hold it in joint tenancy or tenancy in common. If they choose joint tenancy, that structure brings the right of survivorship. Tenancy by entirety also includes the right of survivorship, and the property will not have to go through probate.
This material is for general information and educational purposes only. Information is based on data gathered from what we believe are reliable sources. It is not guaranteed as to accuracy, does not purport to be complete and is not intended to be used as a primary basis for investment decisions. It should also not be construed as advice meeting the particular investment needs of any investor.
Realized does not provide tax or legal advice. This material is not a substitute for seeking the advice of a qualified professional for your individual situation.
Hypothetical examples shown are for illustrative purposes only.