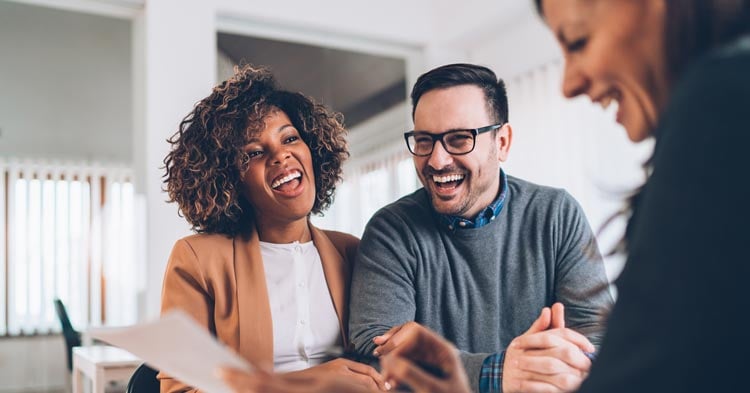 Married couples have a plethora of important financial decisions to make, and one of the biggest comes when they purchase a home together.
There are several different ways married couples can title jointly held real estate. One way to ensure an ironclad transfer of ownership rights from one spouse to the other is to form a tenancy by entirety. Let's take a closer look at this legal ownership arrangement.
Tenancy By Entirety: How it Works
A tenancy by entirety can only be arranged when a currently married couple receives title to a home, and this type of ownership arrangement is reserved solely for married couples, though some states have expanded this type of ownership arrangement to include common-law marriages or domestic partners.
Other common forms of joint property ownership for married couples include:
Community property
Joint tenancy
Tenants in common
Sole ownership
Each ownership structure defines different legal rights for the property owners. In a tenancy in common, for example, owners can have separate financial interests in the property (70% to 30% or 60% to 40%, for example), and owners can bequeath their interests in the property to an heir of their choosing. In a joint tenancy, ownership interest is at 50% to 50% regardless of who put up the money to buy the home, and when one owner dies, their interest in the property is automatically transferred to the surviving spouse.
In a tenancy by entirety, the married couple is regarded as one single entity that shares an undivided and equal interest in the property – each owner theoretically has a 100-percent ownership interest in the property. Since there is mutual and equal ownership, both parties must agree when it comes to managing the property – one spouse cannot sell the asset without full consent of the other.
Another important aspect of tenancy by entirety is the right of survivorship, which means that if one owner passes, the surviving spouse automatically becomes the sole owner of the property. This covenant ensures that the surviving spouse's rights to the property are fully protected – there's no legal standing for anyone to challenge the property's ownership rights, and the property won't go through probate to be settled as part of the decedent's estate.
Where Can You Form a Tenancy By Entirety?
Only half the states in the U.S. recognize this form of mutual property ownership. The states where tenancy by entirety is observed include:
Alaska
Arkansas
Delaware
District of Columbia
Florida
Hawaii
Illinois
Indiana
Kentucky
Maryland
Massachusetts
Michigan
Mississippi
Missouri
New Jersey
New York
North Carolina
Ohio
Oklahoma
Oregon
Pennsylvania
Rhode Island
Tennessee
Vermont
Virginia
Wyoming
If you don't live in one of these states, you'll have to use one of the other forms of joint property ownership mentioned in the previous section.
Death and divorce both dissolve a tenancy by entirety. In the former, ownership interests are automatically transferred to the surviving spouse through right of survivorship, with the remaining spouse taking over undivided ownership of the property. Since the tenancy by entirety was dissolved with the passing of one owner, the property would have to go through probate upon the death of the second spouse, or if both spouses died at the same time.
Putting it all Together
Tenancy by entirety is only available to married couples, and it's only allowed in half the states in the country. Two primary advantages of a tenancy by entirety are right of survivorship and the fact that the property is protected from the deceased's partner's creditors since the two tenants are considered one single legal entity. A main disadvantage is that tenancy by entirety may not be available in your state.
This material is for general information and educational purposes only. Information is based on data gathered from what we believe are reliable sources. It is not guaranteed as to accuracy, does not purport to be complete and is not intended to be used as a primary basis for investment decisions. It should also not be construed as advice meeting the particular investment needs of any investor.
Realized does not provide tax or legal advice. This material is not a substitute for seeking the advice of a qualified professional for your individual situation.