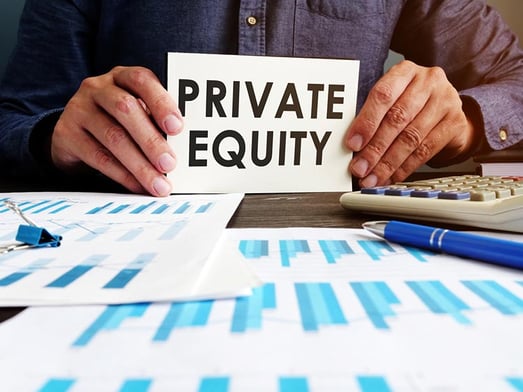 Many people think of investing as buying stock, bonds, exchange-traded funds (ETFs), or mutual funds — but alternative investment opportunities are another option that can be added to your investment portfolio. Real estate private equity is one option worth considering for accredited investors or institutions.

What Is Real Estate Private Equity?
Real estate private equity is an alternative asset class and refers to firms pooling capital from outside investors to acquire, develop, operate, and improve properties before eventually selling them. The capital raised by real estate private equity firms comes from Limited Partners, which generally consist of public pension funds, private pension funds, endowments, insurance companies, fund of funds, and high net worth individuals.
Investors must also make an initial investment of at least $250,000; however, some funds may require a minimum contribution of several million dollars.
While real estate private equity may sound similar to real estate investment trusts (REITs), many REITs are publicly-traded and therefore highly liquid. Real estate private equity investments typically need to be held for several years. Private equity funds are also not as highly regulated as REITs.

Pros & Cons of Real Estate Private Equity
Similar to any other type of investment opportunity, there are advantages and disadvantages. Here are a few pros and cons of real estate private equity:
Pros
Return potential - While this type of investment gives investors the opportunity to produce substantial annual returns, it is still a risky investment and investors could lose their investment if a fund underperforms. Return potential also varies by fund, depending on the fund manager's expertise and the type of strategy they select.
Potential for diversification - Because these funds tend to invest in a range of real estate assets, private equity investors can potentially benefit from diversification. Diversification strategies may include investments across multiple asset classes and markets using various investment strategies.
Little active effort - There's little effort required on the end of the investor or institution.
Cons
Lack of liquidity - Real estate private equity funds are highly illiquid, and it may be difficult for some investors to invest large amounts of money for extended periods of time.
Limited availability - Access to real estate private equity is generally limited to accredited investors and institutions.
Relying on the right expert - Investors need to rely on the expertise of an expert to identify the right opportunities.
Fees - Fee structures vary depending on the investment, but these costs should be considered before making an investment decision.

Types of Real Estate Private Equity Funds
There are several different types of investment opportunities, such as:
Core: Better for those who are more averse to risk as these funds tend to invest in high-quality, high-value real estate assets.
Core plus: A mix of core and value-added properties with the potential for slightly higher returns in exchange for more risk.
Value-added: Asset managers of value-added funds will typically purchase properties, be involved in some level of redevelopment, and then sell once the market is performing well.

Opportunistic: The highest level of risk for the greatest opportunity for returns.

This material is for general information and educational purposes only. Information is based on data gathered from what we believe are reliable sources. It is not guaranteed as to accuracy, does not purport to be complete and is not intended to be used as a primary basis for investment decisions. Realized does not provide tax or legal advice. This material is not a substitute for seeking the advice of a qualified professional for your individual situation. All real estate investments have the potential to lose value during the life of the investment. All financed real estate investments have the potential for foreclosure. Diversification does not guarantee a profit or protect against a loss in a declining market. It is a method used to help manage investment risk.