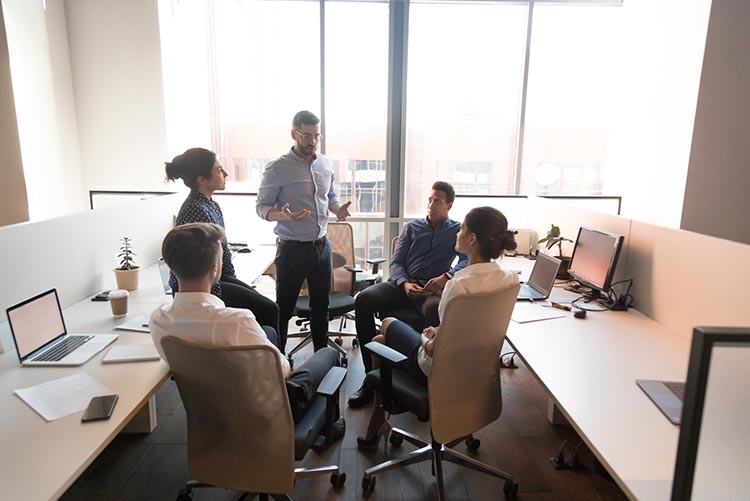 When several investors partner together to buy a real estate investment, it is called real estate syndication. With the prevalence of the internet, some people also think of it as crowdfunding for real estate.
In a real estate syndicate, the investors pool their funds and can buy higher valued properties than they would be able to on their own. It isn't always for existing real estate; investors can also use syndication for building new properties.


How Does The Partnership Work?
In real estate syndication, there is a managing partner who finds the investment. Other partners then join the investment pool as limited partners. The partners join with a set investment amount, and the funds are combined to buy an income-producing property. There is usually a minimum investment amount set before looking for investors.
The managing partner also develops and executes the business plan and investment strategy.
Generally, in real estate syndication, the partners are in a Limited Partnership (LC) or the syndicate is set up as a Limited Liability Company (LLC). In an LC the partners are only personally liable for an amount total to their investment, the main or managing partner has unlimited liability. Limited Liability Companies are entities that are set up where partner's personal assets are protected.
There are other types of real estate syndication, but these are two of the main ways to set up the partnership.


Benefits of Real Estate Syndication
Like any investment, there are pros and cons of real estate syndication. Let's discuss a few of the benefits.
As a limited investor, there is the opportunity for passive income without running the day-to-day operations of the business. This is perfect for hands-off investors who want to see a profit without doing the hands-on work. Most times, a property management company or site manager will run the property.
Syndicates can be a way to invest with less risk when they are structured with LCs or as an LLC. Also, the risk that is there is spread out over many investors.
A real estate syndication can allow someone to invest in much more expensive projects than they could on their own. This has the potential for bigger gains, although nothing is guaranteed.
There are also possible tax benefits with real estate syndication. For example, the depreciation of the property can be written off each year. In addition, you might lower your tax bill because capital gains taxes are generally lower than an individual's income tax bracket if they have an investment property for more than a year. Sometimes there might also be opportunities to defer capital gains taxes with a 1031 exchange.


Disadvantages of Real Estate Syndication
While there are benefits to real estate syndication, there are also potential drawbacks. For example, some investors want to be involved in the day-to-day operations, and in a syndicate the managing investor or property manager usually runs the investment property operations.
Another potential drawback is the liquidity of assets in a real estate syndication. Because the investment involves multiple parties, it is not likely that you can access your money quickly.
In addition, real estate syndication can price out many investors because the minimum investment requirement can sometimes be very high. While this means there might be more experienced investors involved in a syndicate, it can prevent new investors from entering the space.
Like any real estate investment, nothing is guaranteed, but real estate syndication can be beneficial to some investors. The best advice is to find an experienced investor or a financial advisor to see if a real estate syndication is right for you.


This material is for general information and educational purposes only. Information is based on data gathered from what we believe are reliable sources. It is not guaranteed as to accuracy, does not purport to be complete and is not intended to be used as a primary basis for investment decisions.