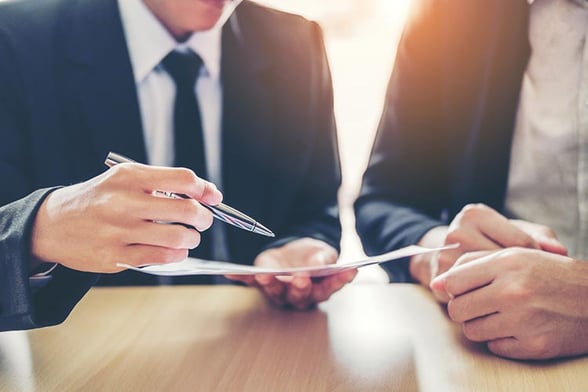 If you hold any type of private funds, such as real estate funds or private equity, you may want to consider working with a private fund manager to help manage your assets. A private fund manager can assist you in organizing your assets and developing an investment strategy to pursue some of the highest returns possible on your investments.
Looking for a private fund manager? Learn more about what a private fund manager is, what they do, and how you can find one to help you manage your assets.


What Is a Private Fund Manager?
A private fund manager is a person responsible for managing your private funds. Private funds are assets that do not obtain money from the general public or retail investors; examples are real estate investment funds and private equity.
Fund managers can be a single person or a team of people in charge of helping you with wealth management strategies that seek to retain and grow the wealth you have gained from your investments.


What Does a Private Fund Manager Do?
A private fund manager oversees the trading activities of your private investment portfolio and implements an investment strategy to help you pursue gains on your funds. Fund managers are seasoned investors and are knowledgeable about the type of assets you hold in your portfolio. They also:
Prepare and deliver financial reports on your funds
Communicate risk and objectives for your portfolio
Develop and implement investment strategies based on your goals
A private fund manager is paid a fee for their work, typically in the form of a percentage of your assets under management.
Why Do You Need a Private Fund Manager?
Unless you have industry expertise, it may be wise to entrust your private fund portfolio to a private fund manager. They are specifically trained to examine market trends and develop investment strategies, so when you work with a private fund manager, you can be confident your assets are in good hands.
One of the biggest reasons to work with a private fund manager is because the appropriate investment strategy can help you protect and capitalize on the wealth you've earned. A private fund manager is knowledgeable about strategies to help reduce or defer capital gains and other information affecting your wealth retention and growth.


How to Find a Private Fund Manager
To find a private fund manager, decide what type of returns you are looking to pursue. Active fund managers go after bigger returns, while passive fund managers try to match investments.
Look for a fund manager who knows how to diversify your portfolio, is familiar with tax strategies, such as 1031 Exchanges and their alternatives, and is comfortable with the types of risks you want to take with your assets.
Ideally, your private fund manager will be attuned to your fund management objectives, have confidence in their ability to manage your funds successfully, and position themselves as a resource for your questions about wealth management.
This material is for general information and educational purposes only. Information is based on data gathered from what we believe are reliable sources. It is not guaranteed as to accuracy, does not purport to be complete and is not intended to be used as a primary basis for investment decisions. It should also not be construed as advice meeting the particular investment needs of any investor. Diversification does not guarantee a profit or protect against a loss in a declining market. It is a method used to help manage investment risk. Realized does not provide tax or legal advice. This material is not a substitute for seeking the advice of a qualified professional for your individual situation. All investments have an inherent level of risk. The value of your investment will fluctuate with the value of the underlying investments. You could receive back less than you initially invested and there is no guarantee that you will receive any income.