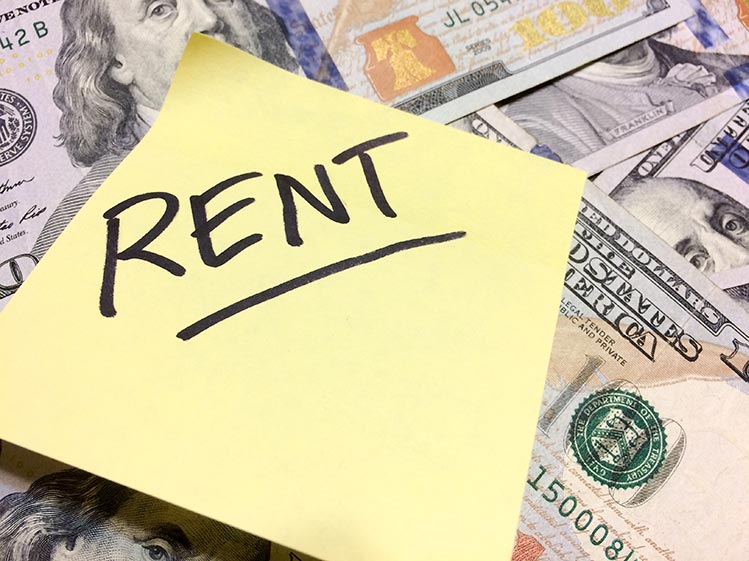 Real estate is an investment, but instead of acquiring as many properties as possible to build revenue, one way to pursue more money from rental properties is by focusing on your current investments. It's easy to leave money on the table if you're not implementing the right strategies.
One of the biggest drains on rental property income is the associated expenses — but there are ways to minimize these losses. Here are a few strategies for aspiring or experienced landlords that are designed to help maximize rental income.


Minimize Vacancies and Turnover Rates
As a landlord, you're responsible for certain costs even if you don't have a tenant occupying the unit. The longer a unit sits vacant, the more it will cost you.
Finding long-term tenants is one of the best ways to decrease vacancies and minimize turnover rates. There are several factors that influence vacancy rates:
Economic conditions
Lack of demand
Poor property management
Overpriced rent
While some of these factors are out of your control, there are some things that you can do to minimize vacancy and turnover rates. Adjust your rent according to market conditions and make sure it's also based on unit features and conditions. Keep your tenants happy by maintaining the property and managing it well.


Increase Rent
Rent should be strategically increased. Knowing when to increase and by how much requires knowledge of your property's value relative to the competition in your local market.
Know the rents in your local area and you may find that you can increase your rent by a small percentage each year while still remaining competitive. For a multi-family residential property, the average national rent for a one-bedroom apartment increased by about 2 percent in 2020, according to Apartment Guide's annual Rent Report.
Communicate rent increases with your tenants and make sure these increases are justified.


Enforce Late Fee Payments
Most landlords charge a fee when a tenant is late on a rent payment. This fee is to compensate landlords for the added hassle of back-and-forth communications, financial inconvenience, and potential risk.
There need to be clear expectations when it comes to timely rent payments. You're running a profitable business and by not enforcing late fee payments, this leaves room for tenants to potentially take advantage of you and cost you more money.


Add Services and Amenities
Besides charging rent, there are other opportunities for additional streams of revenue within one rental property. For multi-family properties, you can add coin-operated laundry services and vending machines. Make sure you consider the additional utility costs for on-site laundry and price services accordingly.
Additionally, if your property has extra space such as dedicated parking, large utility closets, or a garage, consider renting out space for a fee.


Repairs and Maintenance
A portion of a landlord's rental income should be reinvested into interior and exterior routine maintenance and property upkeep. It also helps to preserve the long-term value and desirability of the rental property. Preventative maintenance and upkeep also helps to reduce tenant turnover rates.
Landlords have certain responsibilities and there's more to being a landlord than just kicking back your heels and waiting for the monthly rent payments to come in. As a real estate investor, you want to make sure you're reaching your business goals and getting the maximum return on your investment on your rental properties.


This material is for general information and educational purposes only. Information is based on data gathered from what we believe are reliable sources. It is not guaranteed as to accuracy, does not purport to be complete and is not intended to be used as a primary basis for investment decisions.