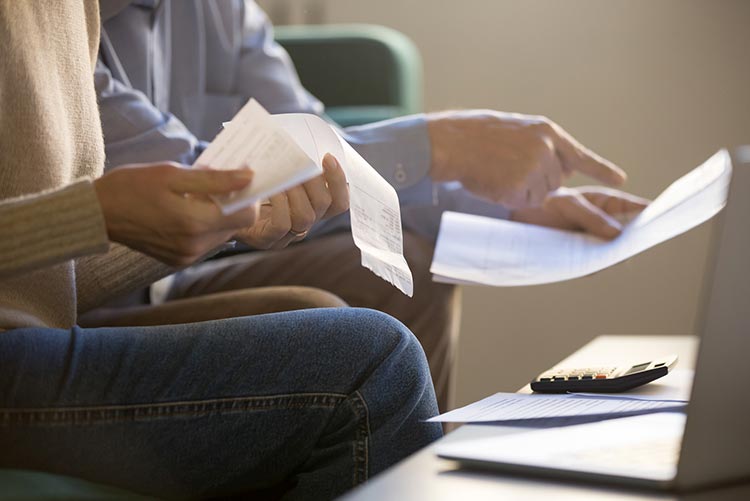 Owning a commercial investment property can be an excellent source of monthly income. Landlords often realize significant capital appreciation on well-positioned assets in thriving markets that they can use to potentially leave a lasting financial legacy to their heirs.
Owning a commercial property can also bring a host of headaches, from dealing with bad tenants to paying exorbitant building and common area maintenance costs. Before you reach yet again for your bottle of Excedrin, perhaps it's time to decide if you want to exit the landlord game altogether in favor of a passive ownership structure. A Delaware Statutory Trust can provide many of the same benefits of direct property ownership without the hassles of being a hands-on landlord.


DSTs as a Tool for Estate Planning
If you own one or more investment properties, you've likely realized that it can take a great deal of time to properly manage real property assets. That might not be an issue early in your career, but priorities change as you get closer to retirement age and begin making long-term plans for your estate.
When mapping out your estate plan, you can decide to sell your real estate investments, but if your assets have realized significant appreciation you'll likely be burdened with a large capital gains tax liability. There's another way you can divest real property assets without exposing yourself to capital gains taxes while still enjoying the benefits of direct property ownership.
Owners of single or multiple investment properties can sell their assets and complete a 1031 exchange into a Delaware Statutory Trust to defer capital gains taxes. You can swap your current assets for fractional interests in professionally managed institutional-grade assets in different geographical locations and asset classes, including self-storage facilities, multi-family apartment buildings, medical offices, or retail strip centers. You also won't have to actively manage your real estate investments, which frees up time for other business or leisurely pursuits.


Minimize Disputes Among Your Heirs
There are many reasons why DSTs can be an invaluable tool for estate planning. Depending on the value of your divested assets, you can exchange into a single DST or purchase fractional interests in multiple DSTs, which allows you to evenly distribute your real estate holdings among the beneficiaries of your estate. This can be especially important since it's often difficult to equitably divide interests in real estate, and heirs typically have different financial goals and expectations.
Exchanging into DSTs allows you to create multiple trusts that can be assigned to the beneficiaries of your choosing. These trusts can be structured in equal or varying amounts. Beneficiaries can potentially enjoy monthly income and asset appreciation without the responsibilities that come with direct property ownership. The DST Sponsor provides a monthly accounting of each asset's performance within the trust, which simplifies tax planning for you and your heirs. Lastly, but perhaps most importantly, your heirs can receive a step-up in basis when you pass that can reduce their financial liabilities from capital gains and annual depreciation deductions on the inherited property, which can help preserve a greater financial legacy.
Perhaps the greatest benefit, however, is the ability to take a proactive stance in mitigating potential disputes among your heirs. Each heir will have multiple options that can be made independent of other family members. They can choose to sell their interests when the DST matures, complete another 1031 exchange to avoid paying capital gains taxes, or even pursue a sale on secondary markets if they want to terminate their position in the DST.


The Bottom Line
There are many factors that go into estate planning, especially when real estate comprises a large portion of your estate. Factors such as asset performance, market demographics, estate liquidity, number of heirs, and other important considerations should guide your planning decisions. Exchanging current assets for fractional interests in DSTs is one potential way to defer capital gains taxes and leave a larger financial legacy for your heirs.


This material is for general information and educational purposes only. Information is based on data gathered from what we believe are reliable sources. It is not guaranteed as to accuracy, does not purport to be complete and is not intended to be used as a primary basis for investment decisions. It should also not be construed as advice meeting the particular investment needs of any investor. Consult with your tax advisor regarding your individual circumstances.
The actual amount and timing of distributions paid by programs is not guaranteed and may vary. There is no guarantee that investors will receive distributions or a return of their capital. These programs can give no assurance that it will be able to pay or maintain distributions, or that distributions will increase over time.