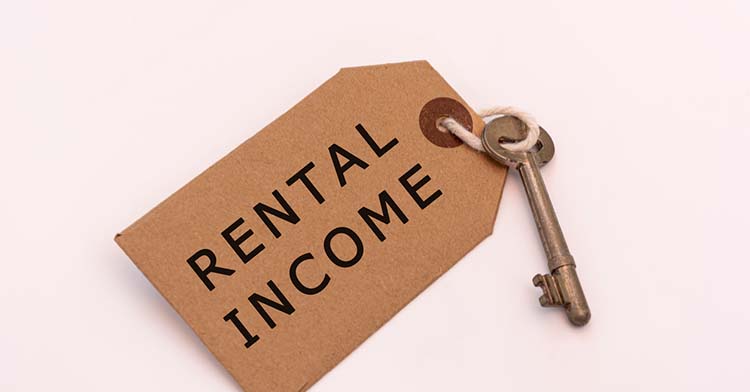 The internet abounds with articles and stories about real estate investments and their many advantages. Some articles even go so far as to place real estate investments in the same category as "get-rich-quick" schemes, though fortunately, Google seems to be clamping down on this type of content.
On our website, we have a full suite of blogs that discusses investing in real estate, types of real estate investments, and whether it's a good idea. But the main question you should ask yourself is, "Should I buy a rental property?"
Answering this question relies on a lot of due diligence about the property (or properties) you're considering and your personal and financial situation. As with any investment decision, there are upsides and downsides.


Benefits: The Upside of Real Estate Investments
Income Potential
One huge reason why people decide to buy rental properties is because of their income potential. The ideal situation is one in which you charge rent high enough to cover mortgage payments and additional expenses, while generating extra potential cash for additional investments or to fund a retirement.
Tax Benefits
As a landlord and rental property owner, you could take advantage of many deductions, including mortgage interest, property taxes, home insurance, repair expenses, and depreciation. When used correctly, these deductions can reduce your taxable income, thereby reducing what you owe to the IRS.
Potential Property Appreciation
When you own investment real estate, you might be able to build equity in that property, while the property's value could appreciate as well. Keep in mind that an increase in your property's value depends on several factors, including economic conditions, location, and condition of the asset.
Inflation Hedge
Investment real estate can be considered a hedge against inflation because the asset class typically doesn't correlate with stock and bond movements, and because of potential debt depreciation. Additionally, you could increase income during inflationary times by raising rents, while the property's value might improve.


Beware: The Downsides of Real Estate Investments
Capital Expenditures
Even if the rental property you acquire is pristine and brand new, you'll need to spend money to keep it that way. These are known as capital expenditures, and they're necessary to either maintain or improve the property. You'll also need to have enough saved to cover the costs of unanticipated events, like flooding or the property's roof blowing off.
Liquidity Lack
Real estate is a highly illiquid asset. This means that if you need immediate cash, you can't count on selling your rental house or duplex to obtain it. Certainly, you could take out a loan against the real estate or pursue a cash-out refinance mortgage. But these processes take time and, more times than not, have costs and fees attached.
Tenants and Time Investment
While you count on tenants to help earn income for your property, these very same individuals could cause problems if they don't pay their rent or damage your property. You also need to be on hand to make unit repairs, or hire someone to do so. Or, the tenants might not appear, meaning your property could be vacant for a while, and not generate any income.
Market Conditions
Real estate is a highly localized business. The property that attracts tenants and appreciates in value in one area can suffer vacancies and value decreases in another. As such, when deciding whether to buy rental real estate, be sure to understand the general market factors and how they might impact your property.


Is Owning a Rental Property the Right Move?
Buying real estate for investment purposes can be useful for portfolio diversification and wealth building. But there are also issues to consider with direct real estate ownership. If you like the potential returns of this asset type but don't want the "trash, toilets, and tenants" headaches, investment in a Delaware Statutory Trust could be an option, as could buying into a publicly- or privately-traded real estate investment trust (REIT).
The takeaway here is that real estate is an investment, and investments have risks. Before making any decisions about whether to buy, do your research, and talk to your financial planner.


This material is for general information and educational purposes only. Information is based on data gathered from what we believe are reliable sources. It is not guaranteed as to accuracy, does not purport to be complete and is not intended to be used as a primary basis for investment decisions. It should also not be construed as advice, meeting the particular investment needs of any investor. Realized does not provide tax or legal advice. This material is not a substitute for seeking the advice of a qualified professional for your individual situation