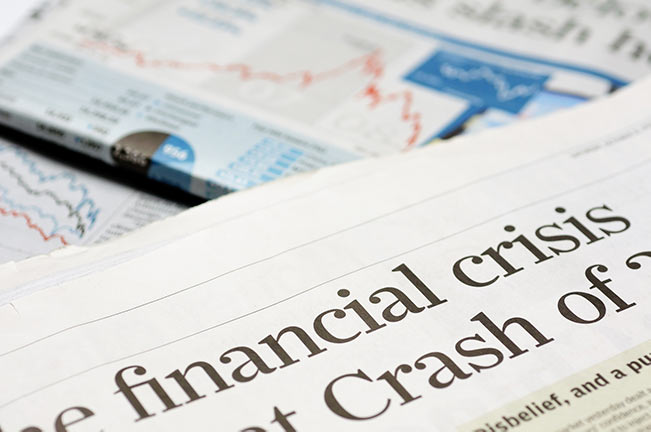 In our first article on recession-resistant property types, we went over a broad range of property types that tend to perform well during a recession. In this article, we'll look at three more types — office, medical office, and retail. We'll also compare certain subgroups that performed poorly during the last recession with other subgroups that fared much better.
Keep in mind that recession-resistant mainly refers to a property that historically performs better than others during a recession rather than one that doesn't feel the effects of a recession at all. Recession resistant property types are also not quite as cyclical and not generally as correlated to the overall economy.


Office
There are generally two types of office spaces generally seen in commercial real estate (CRE) — standard office, whether that be downtown or suburban, and co-working space.
Standard Office
Tenants of the standard downtown and suburban office space are often corporate or startups. Because this property type's primary demand driver is employment growth and job creation, it was one of the hardest hit in the last recession. It also saw the steepest decline in rent growth out of four main property types — apartment, office, retail, and industrial. For the office category, effective rents declined by 17.7%, according to CBRE. To add to this property type's woes, because it is a capital intensive property type, landlords are often unable to make tenant improvements once their cash dries up.
It's not all gloom and doom for offices, however, as they did bounce back relatively quickly. After seeing nine quarters of a negative rent growth from 2008 to 2010, office rent grew for 24 consecutive quarters before reaching its pre-recession peak in 2016.
With continued strong job growth and business expansion in the U.S., employers will keep seeking out office space. Helping the category along, growth-oriented markets with limited supply are seeing tenants sign longer-term leases to ensure they have available capacity to meet demand. Because tenants are coming in with longer-term leases, a downturn in this category should be less severe.
Of course, every market has different fundamentals. For example, Washington D.C. is going to be less affected than a market like New York or L.A.
Co-working Space
A more unknown CRE category is co-working. It makes up only two percent of the overall commercial office space, according to CBRE, but has grown by 600 percent since 2010. During a recession, companies are likely to flee their co-working leases due to downsizing while others will find co-working attractive due to their flexibility. The risk is knowing how exactly the two groups will behave during a recession. Michael Berretta, VP of Network Development at IWG, the largest co-working company in the industry, had some encouraging words on this point.
"...the good thing about the current demand for coworking is that companies will continue to look for flexible workplace options, regardless of market swings," Berretta told Recode.


Medical Office
During the Great Recession, healthcare actually grew by 2% while the rest of the job force shrank by 6%, according to LaSalle Investment Management Head of U.S. Healthcare Real Estate Steve Bolen, while speaking at a healthcare event. Bolen also mentioned that medical office tenant retention is in the mid 80% range, compared to commercial office space in the 60%-70% range.
With the growth of off-campus locations, hospitals are now making just as much revenue outside of the hospital as inside, keeping demand strong at medical offices (i.e., outpatient clinics).


Retail
There are many types of retail real estate, but we're going to look at two broad categories — luxury and discount. Luxury sales tend to decline during a recession, as consumers focus on necessities and lower-cost alternatives. That shift helps discount retail, which is already low-price.


Luxury
During the 2008 recession, Bain & Co. found that the global luxury market declined by 9 percent. High-end department stores saw sales decreased by 25%. Looking at specific stocks, Nordstroms declined by 80% from $56.68 on February 2, 2007, to $11.37 by November 28, 2008, as reported by 37th Parallel Properties.


Discount
Meanwhile, stock prices of discount brands such as Walmart, Dollar Tree, and T.J. Maxx fared much better:
Walmart $48.08 (2/2/07) $55.88 (11/28/08) +16.2%
Dollar Tree $10.58 (2/2/07) $11.76 (11/21/08) +11.2%
T.J. Maxx $7.02 (2/9/07) $5.71 (11/28/08) -18.7%
Source: https://37parallel.com/four-of-the-best-investments-in-a-recession/
Past performance is no guarantee of future results. Not an investment recommendation or advice of any kind.
When it comes to luxury vs. discount retail, a comparison can be made with class A and B properties. Class A properties see a low occupancy during a downturn, as renters find lower-cost places to live, often ending up in Class B properties, similar to the shift from luxury retail to discount.
While luxury did take a hit during the recession, it also recovered quickly. By 2010, sales had already recovered to their pre-recession numbers.
Office, medical office, and retail had some nice recession-resistant attributes, but it takes a little digging into these categories to understand how these dynamic spaces operate during a recession. As we've seen, investing in anything retail won't hold up during a recession. The sector is broad, and more refining is required (i.e., discount retail). But with enough research, some viable subgroups can be found.


This material is for general information and educational purposes only. Information is based on data gathered from what we believe are reliable sources. It is not guaranteed as to accuracy, does not purport to be complete and is not intended to be used as a primary basis for investment decisions. It should also not be construed as advice meeting the particular investment needs of any investor.