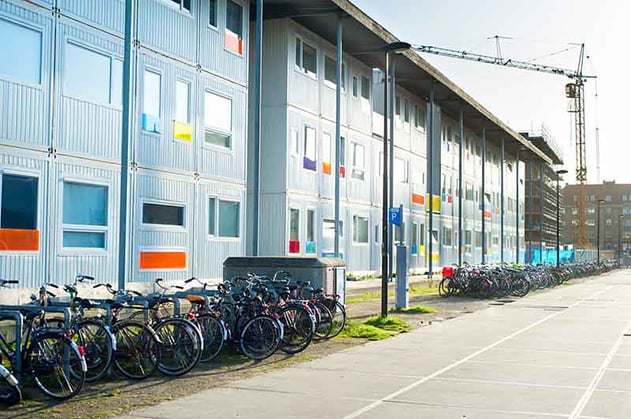 All commercial real estate is cyclical. Historically, some property types have values that tend to correlate with overall economic conditions more so than others. Retail and office properties for example have been known to take a hit during economic downturns. During the Great Recession and its aftermath, apartments became a hot investment ticket, while single-family housing values plummeted.
In theory, "Recession-resistant" assets are not quite as cyclical and not generally as correlated to the overall economy. Recession-resistant doesn't mean that these property types, such as student housing, self-storage, and senior housing properties, provide stunning returns in a downturn. What it does mean is that these products are tied to lifestyle trends, versus economic cycles.
Student Housing – Based on College Enrollment
In the previous downturn, as jobs became scarce, full-time enrollment in undergraduate colleges and universities increased. Higher enrollment meant higher student housing demand, which was good news for student housing owners2.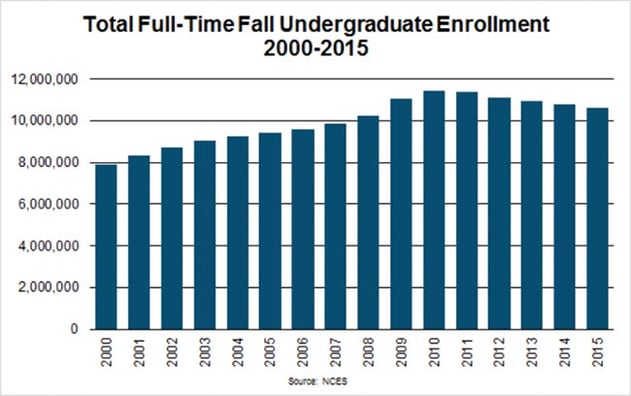 While enrollment trended downward in recent years, the National Center for Education Statistics (NCES) forecasts a continued uptick in full-time, undergraduate enrollment as younger Millennials and older Generation Z members launch their college careers.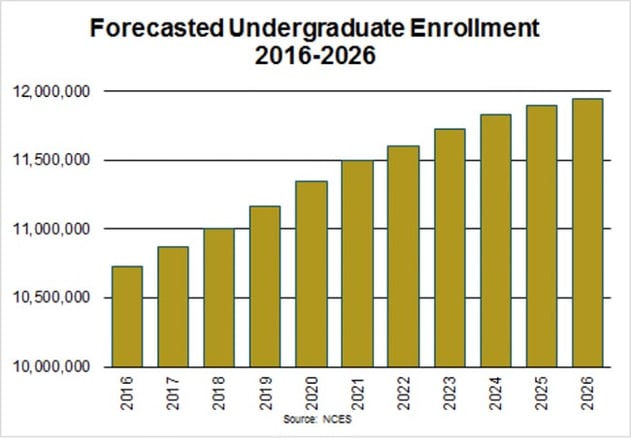 Axiometrics, which tracks student housing nationwide, indicated that some locations are experiencing a supply surge, which could flatten rent growth. But, the research company still anticipates strong results across the sector.
Self-Storage – The Multi-Demographic Asset Type
Self-storage properties target all demographics. People need self-storage when they move. When people marry, have children, grow old and want to downsize, they require extra space for their extra stuff. Valuation company Integra Realty Resources (IRR) noted that self-storage rents are flattening after years of record-breaking growth, and extra supply could create more downward pressure on rents. However, IRR also reported that demand continues to be strong, even as the sector is moderating.
Senior Housing – Demographic Trends
Here's some news: America is growing older. Even more interesting: Older Americans aren't always aging in place. They're downsizing and moving to apartments. Or, they need full-time nursing care. All of this has opened the door to the category known as "senior housing."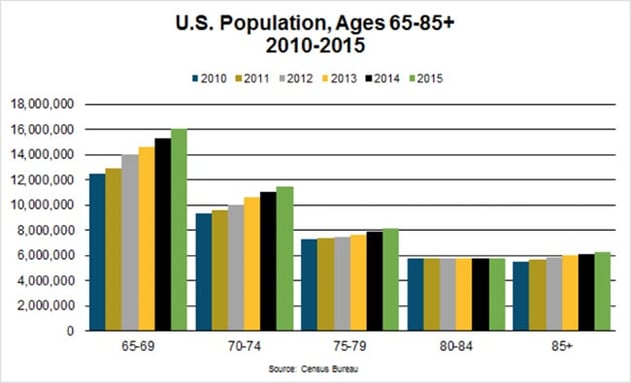 Senior housing today encompasses everything from age-restricted multifamily communities, to independent-living facilities, to assisted-living and memory care units. As people continue growing older in America, the demand for senior housing will increase.
Things to Consider with Recession-Resistant Real Estate
Due diligence is always important when investing in any kind of commercial real estate. But these niche categories require additional effort before buying.
Location. Real estate requires an ideal location. This is especially true of recession-resistant investments. Student housing must be near the campuses it serves. But "near" can mean one thing in College Station, TX (where most students own cars) and another in New York City (where mass transit is the necessary transport of choice). Is the campus considered a "commuter" school where most of its students already live in the city or town or are most students transplants that require housing? Furthermore, demographic trends are important. It makes no sense to buy a senior housing independent living center in a city whose population trends skews toward younger people.
Operations. Unless you want the hands-on responsibility of operating a self-storage property, student housing complex, or independent senior facility, you need to make sure that the operators in place know what they're doing. Recession-resistant assets are highly specialized types of real estate and require operational approaches different from those used to managing standard real estate.
Regulations and Liability. Skilled nursing and memory care centers require state and federal regulations. Student housing assets might need to follow university guidelines. Liability, a large issue when dealing with any kind of tenant, can become more of an issue if the tenant is a student, and the liability involves a non-resident breaking his/her leg while drunk on your property.
Broad Descriptions/Fragmentation. As mentioned above, student housing and senior housing can encompass a broad range of product types. Student housing can include rental houses, duplexes, and apartment complexes. Senior housing can vary widely in its definition. Meanwhile, self-storage is highly-fragmented. IRR indicated that 15% of U.S. storage properties are owned by REITs; the remainder is in the hands of private investors and/or mom-and-pop operators. This might mean more research is required on your part.
Is Recession-Resistant for You?
Recession-resistant real estate can provide decent returns based on macro lifecycle trends, versus economic trends. However, it pays to keep in mind that such real estate will require different types of operation, as well as different due diligence, than the more traditional commercial real estate investments.
To learn more about what recession resistant real estate investments Realized currently has available, please call or visit the Realized Marketplace.
1 Source: S&P/Case-Shiller U.S. National Home Price Index - https://fred.stlouisfed.org/series/CSUSHPINSA
2 Source: NCES