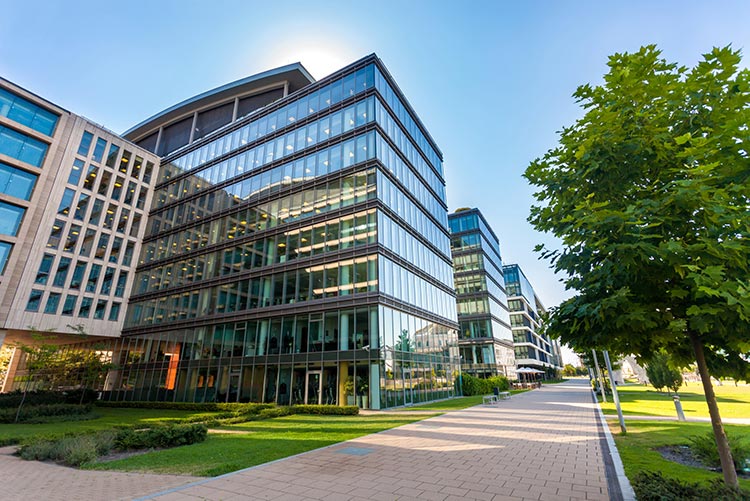 Investing in commercial real estate can be profitable but many factors come into play.
Commercial real estate is property that can generate income and capital appreciation for the owner and includes any non-residential real estate. Examples of commercial real estate include retail space, office buildings, industrial buildings, and multi-family properties, among others.
Important factors to know when investing in commercial real estate include:


Income Potential
The last thing an investor wants to do is lose money. So, one of the most important factors to understand before investing is the income potential. Investors are drawn to commercial real estate because of the potential for a larger payout than with residential.
For one, the properties are larger and more expensive than residential real estate. There may be more stability in the income because of the long lease terms, with some contracts as long as 10 to 20 years.
So, what are things to consider when looking at the income potential of a commercial real estate investment?
The market where the property is located
Supply and demand characteristics of the market
The size, condition of the property
What is the property used for?
Do you need to find renters?
What would the lease terms look like?
Leases are another large part of commercial real estate, and another important topic to understand before investing.


What Type of Lease Will You Use?
Many commercial real estate investments will involve leases where space in the commercial property is rented to tenants. Commercial leases can run much longer than residential leases, some in a term of over 10 years. The investor usually quotes the lease in annual rental dollars per square foot.
There are four main types of net leases used in commercial real estate. They involve different levels of net costs that the tenant handles beyond the rent, including one or more of the property taxes, operating expenses, and insurance. If the landlord pays all expenses, and the tenant pays just a base rent, it is considered a Gross Lease.
A Triple-Net Lease is when the tenant pays for the property taxes, insurance, and property maintenance. With a Double-Net-Lease the landlord covers structural repairs, and the tenant handles property taxes and insurance. With a Single-Net Lease the tenant is responsible for just property taxes in addition to rent.
Understanding which type of lease is the best for the property is essential in pursuing a successful commercial real estate investment.


How Involved Do You Want To Be
There are two ways to manage commercial real estate investments. The first is with an active investment. This requires the investor to be heavily involved in the day-to-day business. There are also ways to invest that are passive, with little to no hands-on involvement by the investor.
With so many facets of commercial real estate investing, it is important to understand what factors you need to consider before jumping in.


This material is for general information and educational purposes only. Information is based on data gathered from what we believe are reliable sources. It is not guaranteed as to accuracy, does not purport to be complete and is not intended to be used as a primary basis for investment decisions.