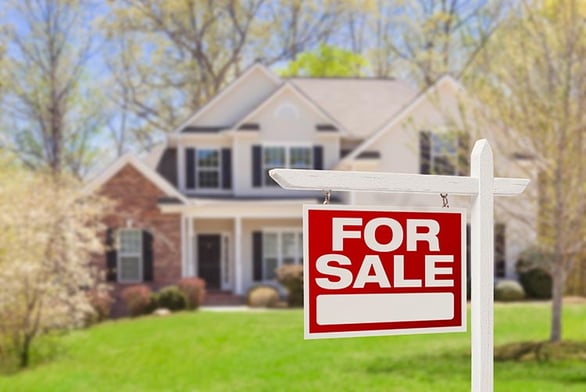 If you've been paying attention to our blogs, you know that we have written extensively about the benefits of real estate fractional-share ownership, such as the type offered through Delaware Statutory Trusts (DSTs).
To reiterate, DSTs can
Deliver institutional-grade assets at a lower price point
Offer portfolio diversification
Provide in-place mortgage financing
Qualify for 1031 exchange activities
Eliminate real estate ownership hassles
And, as we've also pointed out, there is no such thing as a risk-free investment. Even with all of the benefits a DST investment offers, one large challenge is that they are illiquid investments. When you invest in the trust, you're in it for the full cycle. A full cycle is defined as the hold period between when the real estate is acquired and sold, and it can typically last between five and seven years.
So, what happens if you find yourself needing a sudden influx of cash? Due to the nature of DSTs, placing an ad on Craig's List or finding a broker really aren't options. As such, one way to sell your shared ownership property is through a DST secondary marketplace.


A different kind of marketplace
If you'd searched the term "DST secondary markets" even five years ago, you likely would have come up empty. This is because secondary market offerings for fractional-share investments such as DSTs or its very distant cousin, tenants-in-common properties (better known as TICs) really didn't exist.
As DSTs have become more popular among investors -- especially 1031 Exchange DSTs -- options to dispose of or exchange ownership interests before the end of the full cycle are in play. To meet the needs of its investors, Realized Holdings launched its Realized Secondary Market in early 2019, which offers the following:
Pre-investment information about financial performance
Possible shorter investment periods
Potential reduction of same-time investment roll-over risk, by "laddering" anticipated holding periods in a portfolio


Shares for sale
Selling your shared ownership property through the Realized Secondary Market involves the following steps:
1) Evaluating. Submitting your asset information to Realized Holdings provides you with a no-obligation Opinion of Market Value, giving you an idea of your investment's worth.
2) Listing. With the above information in hand, you list your interest on the Realized Marketplace, complete with asking price. Your listing is accessible to thousands of pre-qualified 1031 exchange buyers.
3) Entertaining offers. Interested buyers can either accept your asking price, or provide a counter-offer to purchase.
4) Closing. When you find an offer you like (and accept it), Realized distributes required paperwork and helps close the sale through a secured, third-party, 1031 exchange-qualified escrow account.
5) Shopping. If you decided, up-front, that you want the cash, you're done with the process. The Realized Secondary Market also allows you the opportunity to exchange into another fractional-share opportunity, if this makes sense for your investment goals.


Another exit strategy
It's important to understand that a DST is illiquid. It is, after all, a real estate asset, an investment that is typically held long-term. The reality of investing, however, is that circumstances can change. Even the best long-term-hold intentions can crumble in the face of a must-need liquidity scenario.
For such situations, access to tools such as the Realized Secondary Market can help you dispose of your fractional ownership shares.


No public market currently exists, and one may never exist, for a DST interest. This material is for general information and educational purposes only. Information is based on data gathered from what we believe are reliable sources. It is not guaranteed as to accuracy, does not purport to be complete and is not intended to be used as a primary basis for investment decisions. It should also not be construed as advice, meeting the particular investment needs of any investor.