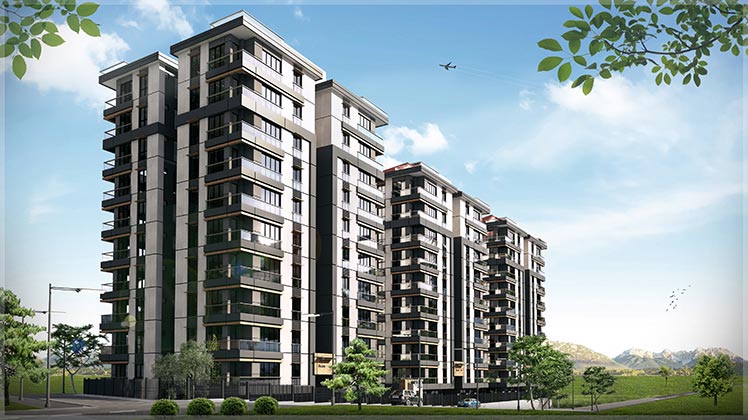 Some investors started successful careers in real estate with modest investments in small multifamily rental properties.
There are many compelling reasons why investors should consider adding a duplex, triplex, fourplex, or larger multifamily property to their investment portfolios. Rental units can provide recurring monthly income and asset appreciation, as well as important portfolio diversification that can be uncorrelated with traditional investment vehicles, such as publicly traded stocks or bonds.
In some markets across the U.S., home prices are soaring, housing inventory is dwindling, and interest rates are at rock bottom. This has created unparalleled demand for single-family homes, but it's also had the unfortunate side effect of pricing out large segments of lower-income residents and forcing them to become long-term renters.
Multifamily housing has shown its resiliency through severe economic downturns, commercial real estate brokerage CBRE reports. So how do you go about adding this asset class to your investment portfolio? One option for 1031 exchange investors is to simply purchase fractional shares of a Delaware Statutory Trust that has a large multifamily complex as its primary asset. You also could purchase a smaller multifamily complex outright if you qualify for a multifamily loan.
We've outlined several strategies investors can pursue to purchase multifamily units. The size of available properties depends primarily on your creditworthiness and net worth since you'll likely have to put up a sizable sum as a down payment.


Qualifying for a Multifamily Loan
Novice investors interested in purchasing up to a four-unit property can pursue conventional bank loans to buy a multifamily building. These conforming loans adhere to dollar limits established by the Federal Housing Finance Agency. According to the FHFA, loan limits for most of the country for 2021 are as follows:
Single-family: $548,250
Duplex: $702,000
Triplex: $848,500
Fourplex: $1,054,500
Parts of the U.S. deemed "high-cost areas," such as San Francisco, Silicon Valley, New York City, or Hawaii, have significantly higher loan amounts.
In order to qualify for one of these multifamily loans, borrowers generally need to have credit scores of 620 or higher, with a verifiable debt-to-income ratio of 50 percent or less. You'll also have to have the liquidity to put down up to 20 percent of the property's value -- any less than that and you'll likely have to pay private mortgage insurance (PMI). PMI typically costs between .5 and 1 percent of your mortgage and can be folded into your monthly mortgage payments.
Investors targeting larger-sized properties likely will have to take out a jumbo loan. These loans are nonconforming because they exceed the FHFA limits above and aren't subject to guarantee by Freddie Mac or Fannie Mae. Jumbo loan limits vary from state to state. Credit limits vary by lender, but a 700 or higher credit score is generally preferred. Your debt-to-income ratio should be around 40 percent, or even lower. Down payment requirements also are typically much higher -- up to 40 percent depending on the lender, and you might even have to have proven cash reserves for several months or more of mortgage payments. Lenders often hold these loans in their portfolios (rather than sell them like conforming loans), hence the stiffer qualifying requirements.
There are other options for purchasing a multifamily property. Qualified borrowers can pursue an FHA loan or a VA loan. Investors also can purchase fractional shares of a Delaware Statutory Trust that's composed of multifamily assets.


The Bottom Line
Multifamily real estate is a popular asset class for both novice and seasoned investors. There are multiple options for investors to qualify for conventional multifamily loans for smaller properties up to four units, while investors eying larger properties likely will have to pursue jumbo loans, which have much more stringent qualifying requirements.


This material is for general information and educational purposes only. Information is based on data gathered from what we believe are reliable sources. It is not guaranteed as to accuracy, does not purport to be complete and is not intended to be used as a primary basis for investment decisions. It should also not be construed as advice meeting the particular investment needs of any investor. Consult with your tax advisor regarding your individual circumstances.