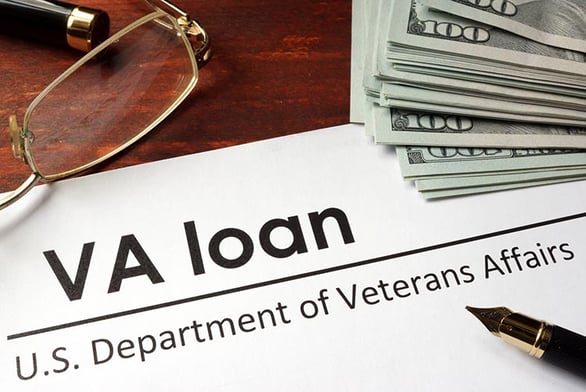 Millions of current and former service members have used VA home loans to become homeowners. These loans are from private lenders at competitive rates, and oftentimes veterans aren't required to come up with a down payment or pay for private mortgage insurance.
While VA loans are first and foremost intended to help service members purchase a primary residence, they also can be used to purchase an investment property. However, there are some strict guidelines you'll have to follow. Below we've outlined the main requirements veterans need to follow if they are interested in using VA loans to purchase rental properties.


How to Purchase a Rental Property Using a VA Home Loan
All active-duty, former service members and qualifying spouses of military members who died in service must first ensure they meet VA home loan eligibility requirements and apply for a Certificate of Eligibility as the first steps toward obtaining a VA home loan. And although these loans are backed by the Veterans Administration, you'll also have to meet your lender's credit and income requirements in order to be approved for financing.
Once you've met eligibility requirements and secured financing, you'll have to find a suitable investment property -- but don't start combing your regional Multiple Listing Service for single-family homes. In order to use your VA loan to purchase an investment property, you'll have to meet certain property and occupancy stipulations.
Stipulation 1: You must purchase a multi-unit property and occupy one of the units. You can use the funds from your VA loan to buy a duplex, triplex, or fourplex. You can buy a single-family home if you rent out a room, as well as a single-family home with a detached apartment on the property.
Stipulation 2: You must occupy one of the units in the buildings as your primary residence. You are free to rent out the other units in the building to help supplement your mortgage payment.
Stipulation 3: You can't use the loan to purchase mobile homes -- the property must have a fixed foundation and be classified as taxable real estate. You also can't use the spare units in a multiplex as vacation rentals on Airbnb or Vrbo since rentals of less than 30 days are likely prohibited in the terms of your mortgage loan.
In some instances, you might be able to use anticipated rental income as qualifying income for loan approval -- especially if you have prior experience as a landlord. Your lender may also require you to prove sufficient cash reserves to cover as much as six months of mortgage payments.


What Happens When Service Members Get Transferred?
The majority of lenders that fund VA loans require military members to occupy the residence for at least a year.
Transfers happen all the time in military service. If you take out a VA loan and are occupying the residence to meet loan requirements and then are transferred, you can either sell the property or have another party assume your loan. However, the latter only applies if your lender participates in a VA loan assumption program. And while VA loans are only for qualifying service members and veterans, loan assumptions are freely assumable -- the assuming party only has to meet financial and credit qualifications.


The Bottom Line
VA loans can be a great way for qualifying active and former military members to purchase investment properties. Once you have secured financing and purchased a suitable property, you can use the rental income to offset or cover your mortgage payments in full. VA home loans are an attractive funding option for many service members. But there are some important stipulations to understand at the outset when it comes to buying a multi-unit property for investment purposes to ensure this type of financing meets your needs and financial goals.


This material is for general information and educational purposes only. Information is based on data gathered from what we believe are reliable sources. It is not guaranteed as to accuracy, does not purport to be complete and is not intended to be used as a primary basis for investment decisions. It should also not be construed as advice meeting the particular investment needs of any investor. Consult with your tax advisor regarding your individual circumstances.
All financed real estate investments have the potential for foreclosure. All real estate investments have the potential to lose value during the life of the investment.