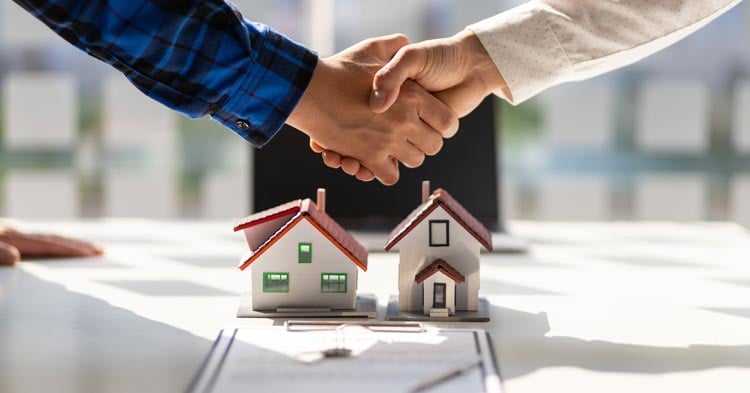 Many different entities can buy, own, and sell property. These include partnerships, joint tenants, and tenants-in-common or TICs. There is also tenancy by the entirety, or TBE.
TBEs differ from joint tenancy or other entities in that it is:
1) Restricted to married couples
2) Recognized only in 25 states and the District of Columbia
3) An arrangement in which each spouse holds 100% ownership rights in the property rather than a 50-50 split
4) Terminated by death or divorce
The TBE helps ensure that a surviving spouse obtains sole custody of a property upon the other's death without the costly and timely probate process. Under this arrangement, ownership automatically passes to the survivor. But each owner can distribute their share of the property to a selected heir – it doesn't automatically go to the spouse upon death.
The TBE arrangement ensures that one spouse can't force a sale if a marriage should dissolve. The setup means that creditors can't threaten a spouse with property seizure should the other default on a loan. Additionally, community property states (including California and Texas) don't permit a TBE structure.
A legally binding TBE ownership arrangement requires these five elements:
Unity of marriage: As mentioned above, TBE is available only to legally married couples. Engaged couples don't count. Nor do familial relationships or business partnerships qualify. However, some states recognize domestic partnerships and same-sex marriages for TBEs.
Unity of time: Each spouse must take ownership of the property at the same time. In other words, both spouses need to be at the closing and affix their signatures to documents simultaneously.
Unity of possession: This gives spouses joint ownership and control over the property. This means the spouses have the right to use and enjoy the entire property.
Unity of title: Under this, both spouses' names are affixed to the title, and property interests are under the same title. The husband and wife can't hold title to the same property under different deeds.
Unity of interest: The spouses must have the same ownership interest in the property.
In the eyes of the law, the TBE structure means a married couple is a single entity that shares an undivided property interest.
Though a TBE arrangement can be straightforward, it's essential to get the proper help to ensure that the five required elements are present when acquiring and taking ownership of a property.
This material is for general information and educational purposes only. Information is based on data gathered from what we believe are reliable sources. It is not guaranteed as to accuracy, does not purport to be complete and is not intended to be used as a primary basis for investment decisions. It should also not be construed as advice meeting the particular investment needs of any investor.
Realized does not provide tax or legal advice. This material is not a substitute for seeking the advice of a qualified professional for your individual situation.