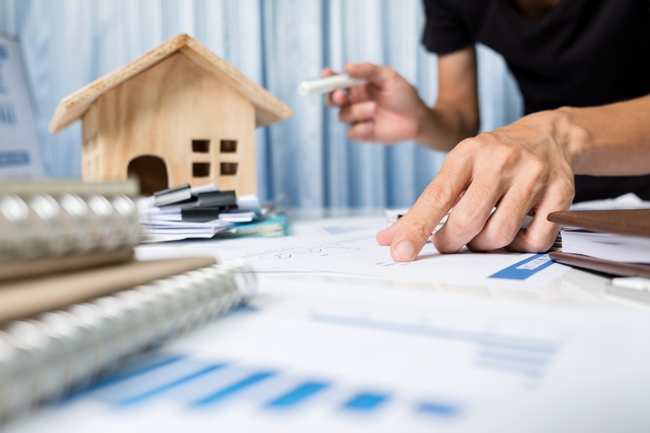 Tenancy in Common (TIC) can be an attractive method for investors to collaborate on the ownership of real estate assets. The structure can accommodate groups ranging in size from two to 35. Each owner holds an undivided fractional share of the assets, but the percentages can be and often are unequal. For example, a TIC group could consist of two friends, each holding fifty percent of the property. On the other hand, if there are ten owners, one could have fifty percent while the remaining nine split the other half.
This difference in potential ownership size is one of the provisions distinguishing Tenancy in Common from joint tenancy structures. Another difference is that with a joint tenancy if one owner dies, the remaining owners inherit that person's share. In contrast, with a TIC, owners' shares are distributed by the terms of their wills.
Sponsors develop and manage many TIC agreements.
While some TIC properties belong to small groups that may manage their own affairs, most such investments are developed, marketed, and operated by a TIC sponsor. The sponsor has a range of responsibilities, including:
Identifying property
Performing due diligence
Arranging financing
Selling the package to investors
Obtaining property management
Providing property reports to investors
Disbursing profits periodically
Overseeing the sale of property
Sponsors and TIC agreements are important to potential success.
The nature of TIC arrangements is such that there is a heightened potential for conflict. The reason is that the structure requires unanimous agreement among owners for all significant decisions. Such decisions would include major repairs or other expenditures and disposition as well. The TIC agreement needs to include details about the authority granted to the sponsor regarding management and conflict resolution.
Owners can sell or dispose of their shares without the group's consent. That means that the original investor cohort, which may have been congenial, can be supplanted by a more contentious group with divergent aspirations. While the TIC agreement can't prohibit owners from disposing of their interests, there are some provisions that a deal can include to foster harmony. One example is a right of refusal, which allows the other owners to opt to purchase available ownership interests.
Maintaining property management standards is critical.
As with any investment property, those owned by a TIC group need to be well managed. Excellent property management helps to preserve the property's value while also seeking to enhance income potential. Since the sponsor is responsible for the investment's overall performance, they have the incentive to choose high-quality management professionals. A poor performance in this area may cause tenant dissatisfaction, leading to lower income for the investors. If investors sell their shares, the TIC group may splinter or be distracted from the core purpose.
This material is for general information and educational purposes only. Information is based on data gathered from what we believe are reliable sources. It is not guaranteed as to accuracy, does not purport to be complete and is not intended to be used as a primary basis for investment decisions.
Realized does not provide tax or legal advice. This material is not a substitute for seeking the advice of a qualified professional for your individual situation.
Like any investment in real estate, if a TIC property unexpectedly loses tenants or sustains substantial damage, there is potential for suspension of cash flow distributions. TIC properties employ professional asset and property management, so while TIC co-owners vote on major issues, they do not have direct say over day-to-day property management situations.
All real estate investments have the potential to lose value during the life of the investment. All financed real estate investments have the potential for foreclosure.