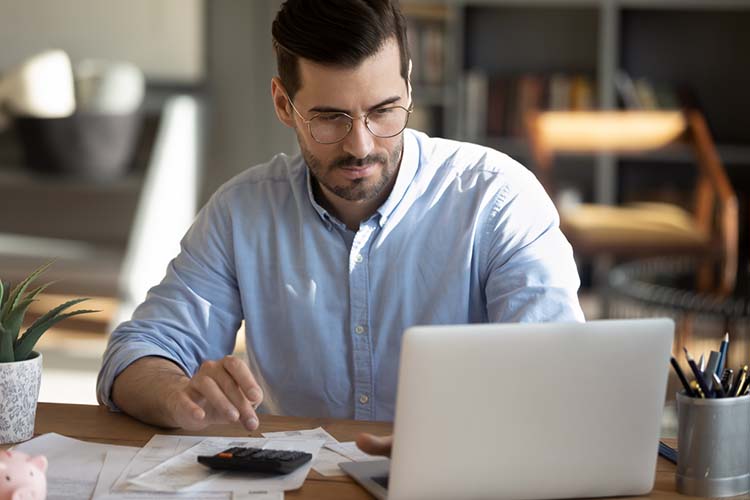 For many investors, yield drives their investment choices. With public real estate investment trusts (REITs), yield is expressed in the form of quarterly or annual dividends that are a percentage of the REITs current share price on a major stock exchange.
The simplest way to calculate a REITs dividend is to divide those regular payouts by the stock's share price; however, share prices fluctuate, and yield isn't the only factor investors should consider when looking at real estate investment trusts.
In this article we'll take a look at how to calculate a REIT dividend and other important factors to consider when evaluating REITs.

Characteristics of Real Estate Investment Trusts
Investors who have REIT stock in their portfolios own shares of publicly traded companies, but REITs have certain characteristics that make them different from other publicly traded dividend-paying stocks.
REITs are pass-through entities that allow retail investors to participate in commercial real estate assets that would be well beyond their financial reach as solo investors. REIT investors don't actually own physical real estate; rather, they own shares of trusts that own and manage diverse portfolios of commercial assets. The majority of REITs specialize in one sector of commercial real estate, such as hospitality properties, multi-family or senior housing, retail, office, or industrial.
In order to qualify for and maintain REIT status – and avoid paying corporate taxes – the trust must distribute no less than 90 percent of its taxable income back to shareholders in the form of dividends. Taxes on REIT dividends are paid by shareholders.

Calculating Yield for REIT Dividends
Evaluating real estate investment trusts should involve more than just looking at yield. Additional factors to consider for REITs include historical dividend payouts, type and class of assets under management, and funds from operations, a metric that can give investors a clearer understanding of a REITs true cash flow.
Dividends are important too, though, and there's a three-step method of calculating the yield of REIT dividends:
Add the total amount of dividends the REIT paid out over a 12-month period or over a quarterly time frame if the REIT pays dividends each quarter. Multiply this number by 12 for monthly distributions or by 4 for distributions that are paid out on a quarterly basis.
Divide this number by the REIT's current share price.
Multiply by 100 to express this number as a percentage.
There are a few caveats to keep in mind when using this formula. First, since share prices tend to fluctuate, a REITs dividend yield also will change – it will fall as the share price rises and tick up as the share price tumbles.
A REIT's dividend income also is treated differently at tax time. There are ordinary dividends, capital gains, and return of capital. Use ordinary dividends in your calculations since the other two are payouts from asset divestiture and return of initial investment capital, respectively.

The Bottom Line
Looking at REIT dividend payouts only tells part of the story when examining real estate investment trusts. The bulk of REIT distributions are considered ordinary income, so they'll be taxed at your marginal tax rate. However, knowing how to calculate REIT dividends can give investors a clearer picture of how REITs compare against each other and whether they meet their personal investment criteria.
Realized does not provide tax or legal advice. This material is not a substitute for seeking the advice of a qualified professional for your individual situation. All investments have an inherent level of risk. The value of your investment will fluctuate with the value of the underlying investments. You could receive back less than you initially invested and there is no guarantee that you will receive any income. There is no guarantee that companies that can issue dividends will declare, continue to pay, or increase dividends. A REIT is a security that sells like a stock on the major exchanges and invests in real estate directly, either through properties or mortgages. REITs receive special tax considerations and typically offer investors high yields, as well as a highly liquid method of investing in real estate. There are risks associated with these types of investments and include but are not limited to the following: Typically no secondary market exists for the security listed above. Potential difficulty discerning between routine interest payments and principal repayment. Redemption price of a REIT may be worth more or less than the original price paid. Value of the shares in the trust will fluctuate with the portfolio of underlying real estate. Involves risks such as refinancing in the real estate industry, interest rates, availability of mortgage funds, operating expenses, cost of insurance, lease terminations, potential economic and regulatory changes. This is neither an offer to sell nor a solicitation or an offer to buy the securities described herein. The offering is made only by the Prospectus.