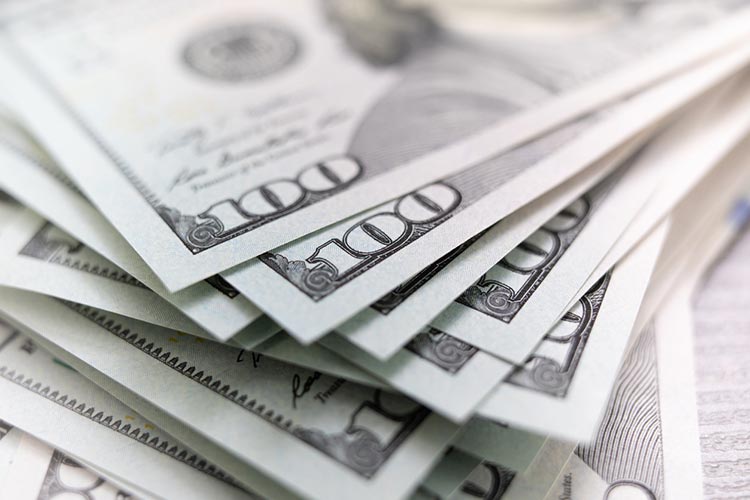 The majority of real estate investment trusts (REITs) trade on exchanges just like stocks, commodities, and other common financial instruments.
However, REIT payouts are a bit different from stock dividends, whose yield can fluctuate in response to bull or bear market swings and increases or decreases in dividend payments. In this article we'll take a closer look at how REITs return value back to shareholders.


REIT Dividends Explained
Real estate investment trusts must meet certain criteria in order to qualify as REITs and avoid paying corporate business taxes. Foremost among them:
The bulk of assets (75 percent) within the REITs portfolio must be tied to real estate.
No less than 90 percent of taxable income is derived from income-producing properties and must be returned to shareholders in the form of annual dividends.
According to the Securities and Exchange Commission, most REITs attempt to pay 100-percent of their taxable income back to shareholders to avoid paying any corporate taxes.¹ Shareholders, meanwhile, are responsible for paying taxes on REIT dividends -- we'll discuss more on that a bit later.
The key thing to understand about that second bullet point is that distributions are based on taxable income rather than earnings. So if a REIT took in $5 million taxable income, it would have to distribute $4.5 million back to its shareholders as dividends in order to avoid corporate business taxes. But taxable income isn't the only means from which REITs earn capital. REITs can write off real estate depreciation, which lowers their annual taxable income, and they also can divest real property assets at a gain. By law, 95 percent of a REIT's income must be passive, or income generated from lease agreements on income-producing properties.² It's this slice of funds from which the majority of REIT dividends are generated.


REIT Dividend Taxation
REITs that meet the dividend requirement don't pay corporate taxes -- that burden is passed on to individual investors, who receive a form 1099-DIV during tax season.
Dividend income is broken down into three categories:³
Ordinary dividends. This comprises most of your dividend payment. It's treated as ordinary income, so it's taxed at your marginal tax rate.
Capital gains. These are dividends from asset divestiture. Capital gains are taxed at 0, 15, or 20 percent depending on annual income and filing status.
Return of capital. These are generated when cash distributions exceed earnings. These dividends simply reduce your cost basis, and any taxes on this amount is deferred until you sell your shares of the REIT.
There is one caveat to REIT dividend taxation, though. Under the Tax Cuts and Jobs Act of 2017, taxpayers who receive income from pass-through entities such as REITs qualify for a 20-percent tax deduction on those funds.⁴


The Bottom Line
The examples above are for equity REITs, which are companies that own, operate and develop commercial real estate. Mortgage REITs have an entirely different business model, so the dividend structure also is slightly different.
Although most equity REITs are publicly traded, they historically tend to have lower correlation with broad market movements since the underlying assets within their portfolios are tied to commercial properties. That said, cyclical real estate downturns can have an adverse effect on real estate valuations and impact REIT share prices.
Consult with a certified tax professional to gain a deeper understanding of REIT dividend payments and their tax implications.
Sources:
1. Investor Bulletin: Real Estate Investment Trusts, SEC, https://www.sec.gov/files/reits.pdf
2. How Do REITs Work, Nareit, https://www.reit.com/news/videos/how-do-reits-work
3. A Short Lesson on REIT Taxation, Simply Safe Dividends, https://www.simplysafedividends.com/intelligent-income/posts/18-a-short-lesson-on-reit-taxation
4. REIT Investing 101: Why REIT Dividends are so Unique, MillionAcres, https://www.millionacres.com/real-estate-investing/reits/reit-investing-101/why-reit-dividends-are-so-unique/

This material is for general information and educational purposes only. Information is based on data gathered from what we believe are reliable sources. It is not guaranteed as to accuracy, does not purport to be complete and is not intended to be used as a primary basis for investment decisions. It should also not be construed as advice meeting the particular investment needs of any investor. Realized does not provide tax or legal advice. This material is not a substitute for seeking the advice of a qualified professional for your individual situation. There is no guarantee that companies that can issue dividends will declare, continue to pay, or increase dividends. A REIT is a security that sells like a stock on the major exchanges and invests in real estate directly, either through properties or mortgages. REITs receive special tax considerations and typically offer investors high yields, as well as a highly liquid method of investing in real estate. There are risks associated with these types of investments and include but are not limited to the following: Typically no secondary market exists for the security listed above. Potential difficulty discerning between routine interest payments and principal repayment. Redemption price of a REIT may be worth more or less than the original price paid. Value of the shares in the trust will fluctuate with the portfolio of underlying real estate. Involves risks such as refinancing in the real estate industry, interest rates, availability of mortgage funds, operating expenses, cost of insurance, lease terminations, potential economic and regulatory changes. This is neither an offer to sell nor a solicitation or an offer to buy the securities described herein. The offering is made only by the Prospectus.