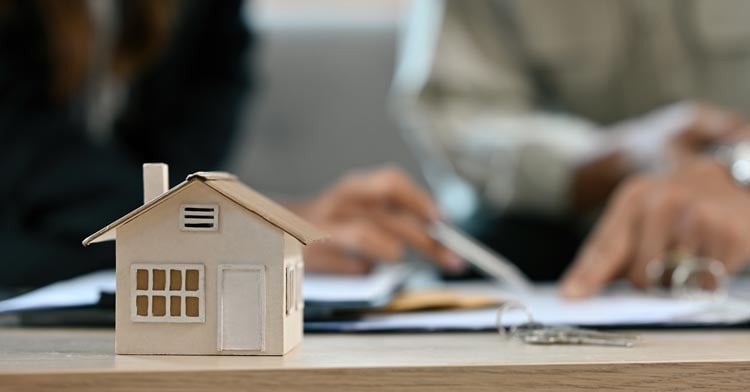 Many legal structures exist when it comes to real estate ownership. There's sole ownership, joint tenancy, partnerships, and corporations, just to name a few. Then there is tenancy-in-common, sometimes known as tenants-in-common.
Tenancy-in-common (TIC) is a legal ownership structure. It's an arrangement entered into by two or more individuals that share ownership rights in real estate or other types of property. Each individual—or co-owner—holds title to an undivided, fractional share of the property. Co-owners can also independently dispose of their shares or pass them along to named beneficiaries or heirs.
But does a TIC require a court filing? Creating the arrangement itself doesn't require a court filing. But dissolving the arrangement might be another matter.
Forming the TIC
Creating a property-owning TIC requires two things:
A maximum of 35 co-owners
Neither of these requires a court filing. But it does require an understanding of state-specific requirements. Additionally, a qualified attorney familiar with TICs should be on hand to help.
There isn't a universal form for TIC agreements, though the agreement should include:
Ownership distribution
Property usage
Management arrangements
Share of expenses
Termination requirements
When all co-owners agree to the terms, they take title to the property, with a deed that indicates each owner's interest in the property.
Dissolving the TIC
Most times, TICs dissolve when co-owners agree that it's time to sell. But there could be one co-owner who doesn't want to do this. This is where the courts might come in.
If a TIC co-owner refuses to sell, other TIC co-owners can petition a court to conduct a forced sale of the property. The court takes control of the property, forces the sale, then distributes the proceeds among the co-owners, in line with their ownership interest.
The courts might also come into play through a petition to partition. A partition in kind occurs when the court severs individual interests of each co-owner. If the property is divisible, the court divides the real estate between the TIC co-owners. If not, then the court might sell the property, and divide the proceeds among co-owners.
It goes without saying that bringing the court into a TIC dissolution process can be time-consuming, as well as costly. This is why a TIC agreement should consider the likelihood of potential disagreements pertaining to property sales.
Staying the Judge's Hand
Forming and maintaining a TIC can be a straightforward process. Though the TIC is a legal set-up, it doesn't have to involve courts or court filings of any kind.
But it's important to make sure the TIC agreement is iron-clad and fully understood by all co-owners. This can help avoid down-the-road time, costs, and frustration.
This material is for general information and educational purposes only. Information is based on data gathered from what we believe are reliable sources. It is not guaranteed as to accuracy, does not purport to be complete and is not intended to be used as a primary basis for investment decisions. It should also not be construed as advice meeting the particular investment needs of any investor.
Because they are private placements, TICs are illiquid securities. There is no secondary market for TIC investments. Moreover, the form of ownership may require unanimous consent to sell a TIC interests.
Like any investment in real estate, if a TIC property unexpectedly loses tenants or sustains substantial damage, there is potential for suspension of cash flow distributions.
TIC properties employ professional asset and property management, so while TIC co-owners vote on major issues, they do not have direct say over day-to-day property management situations.
Realized does not provide tax or legal advice. This material is not a substitute for seeking the advice of a qualified professional for your individual situation.