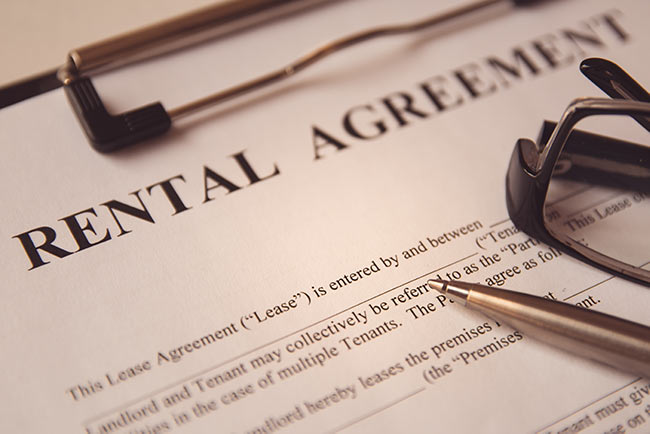 There is no formal process that transitions from joint tenants to tenants-in-common. Instead, the joint tenants must be terminated and new tenants in common created. How simple the transition is depends on how you go about it. In this article, we'll look at two methods for making the transition.
Fast Method
This first method is for the parties involved to agree to a quitclaim deed. With a quitclaim deed, one person agrees to be removed from the property's deed, transferring their rights to the other party. In this case, each joint tenant is transferring their rights to themselves.
Quitclaim deeds are sometimes used because they are simple, fast, and don't require an attorney. The reason quitclaims are so simple is that they actually don't make any claims or promises. In other words, someone can quitclaim One World Trade Center, even though they don't own it.
If there are more than two joint tenants and only one of them wishes to transfer, they still can, even if transferring to themselves. Executing the transfer terminates joint tenancy.
Using A Title Company
The next method is to involve a title company, which will ensure the process is completed properly. The title company will create a new document called a deed transfer. This document is similar to the quitclaim scenario — each owner is transferring ownership in the property to themselves. The difference is that once the deed transfer is complete, it creates a tenants in common ownership structure. Each owner, along with their percentage ownership, will be listed in the document. The document must be signed by each owner and notarized. The owners are then given a copy of the document.
The last step is to file the new deed with the county (courthouse). There may be a filing fee associated with the filing.
While there isn't a formalized process to change from joint tenancy to tenants-in-common, there are steps that will accomplish this goal. You can either do it by yourself, which is fast and cheap but may contain errors, or engage the help of professionals, which is more time-consuming and costly, but often results in a more reliable outcome.
This material is for general information and educational purposes only. Information is based on data gathered from what we believe are reliable sources. It is not guaranteed as to accuracy, does not purport to be complete and is not intended to be used as a primary basis for investment decisions. It should also not be construed as advice meeting the particular investment needs of any investor.