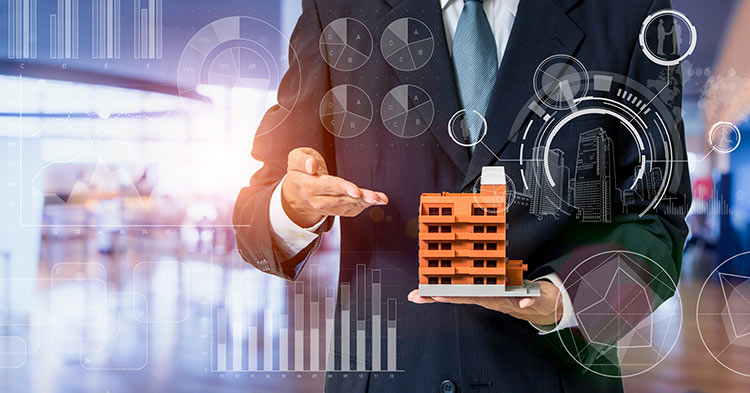 Investing can be a way to earn extra income and plan for your future. One type of asset to consider investing in is real estate, in the form of REITs.


What are REITs?
REIT stands for real estate investment trust, and it is a company or trust that owns or invests in real estate or assets related to real estate. REITs gather capital from numerous investors to purchase and manage residential, retail, or commercial real estate properties. Individual investors purchase shares of the REIT and can potentially earn passive income through dividends and capital gains.
REITs give individuals the opportunity to invest in portfolios of real estate assets at a fraction of the cost of owning traditional real estate. You can invest in a portfolio of properties or in one larger asset, similar to how you invest in stocks.
REITs are required to have a minimum of 100 investors called shareholders and must distribute 90% or more of their taxable income to their shareholders as dividends.
A REIT makes its income from property rentals, interest on mortgage payments, or the sale of the properties it owns. REITs allow you to diversify your investments and can help manage risk by introducing additional investment opportunities to your portfolio.
Any dividends produced by REITs can also be higher than other assets.
What Are Alternative Investments?
Alternative investments are financial assets that aren't included in the traditional investment assets of cash, stocks, and bonds. They include financial assets such as private equity, commodities, hedge funds, and real estate.
Other collectible physical assets, including art, antiques, stamps, and wine, are also considered alternative investments. Most alternative investments are illiquid, meaning the assets can't easily be sold for cash without being subjected to a significant reduction in value.
Unlike traditional asset classes, most alternative investments aren't traded through the public stock exchange. This is partly because alternative investments don't face as much regulation as other asset classes, though they are subject to the Dodd-Frank Wall Street Reform and Consumer Protection Act.
Publicly held REITs are an exception, as they are traded through the stock exchange and can offer liquidity to investors.


Do REITs Fall Into that Asset Class?
Real estate is considered an alternative investment, as are REITs. Some argue that REITs shouldn't be classified as alternative investments because they can be publicly traded, and their assets may have liquidity.
Publicly traded REITs tend to correlate with the stock market, but privately held REITs may not. These REITs may be easy to buy and sell, much like stocks and bonds.
However, REITs aren't subject to the strict regulations of traditional investments of stocks, bonds, and mutual funds. They offer different advantages than traditional investments, and all types of REITs are regulated and treated as alternative investments.
This material is for general information and educational purposes only. Information is based on data gathered from what we believe are reliable sources. It is not guaranteed as to accuracy, does not purport to be complete and is not intended to be used as a primary basis for investment decisions. It should also not be construed as advice meeting the particular investment needs of any investor. Diversification does not guarantee a profit or protect against a loss in a declining market. It is a method used to help manage investment risk. There is no guarantee that companies that can issue dividends will declare, continue to pay, or increase dividends. A REIT is a security that sells like a stock on the major exchanges and invests in real estate directly, either through properties or mortgages. REITs receive special tax considerations and typically offer investors high yields, as well as a highly liquid method of investing in real estate. There are risks associated with these types of investments and include but are not limited to the following: Typically no secondary market exists for the security listed above. Potential difficulty discerning between routine interest payments and principal repayment. Redemption price of a REIT may be worth more or less than the original price paid. Value of the shares in the trust will fluctuate with the portfolio of underlying real estate. There is no guarantee you will receive any income. Involves risks such as refinancing in the real estate industry, interest rates, availability of mortgage funds, operating expenses, cost of insurance, lease terminations, potential economic and regulatory changes. This is neither an offer to sell nor a solicitation or an offer to buy the securities described herein. The offering is made only by the Prospectus.