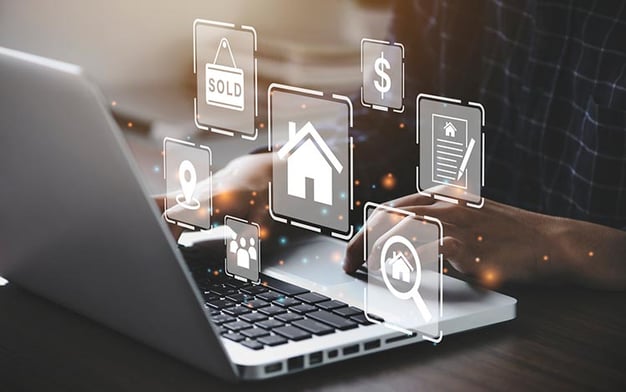 A REIT (Real Estate Investment Trust) is an investment vehicle that offers investors a way to gain access to commercial real estate or other real estate-related assets. The original REITs, developed in the early 1960s, primarily focused on property and allowed individual investors to own fractional slices of property they would have been unable to afford on their own.

Two Types of REIT
A REIT that derives its income from property ownership (sometimes called an equity REIT) may hold a range of property assets or focus on one or more sectors, classes, or geographic regions. Typically, these companies seek to earn income through their tenants' rents. Mortgage REITs instead buy mortgages, mortgage-backed securities, and other financial instruments and strive to profit through interest income. Either way, the REIT can pool funds from a large number of investors, allowing small participants to potentially own small portions of commercial properties or financial assets. Although less common, a REIT can also invest in real estate assets and financial instruments like mortgages or mortgage-backed securities.

REITs Have Rules
REITs are structured as "pass-through" companies for federal tax purposes, which means that the corporation doesn't pay federal income taxes. Instead, each individual trust owner (shareholder) is responsible for reporting taxes on the income they receive as a dividend. To maintain this status, REITs must adhere to these rules:
A REIT needs a minimum of 100 shareholders but can't concentrate ownership of shares in a small number (the limit is less than fifty percent held by fewer than six investors).
REITs must have at least 75% of assets in real estate (or financial instruments related to real estate) and earn at least 75% of income from such activities.
A REIT must distribute no less than 90% of taxable income to shareholders as dividends.

How Are REITs Bought and Sold?
Many REITs are traded on the major stock exchanges, like other securities. These REITs are easy to value since the market sets the price and are considered liquid investments. Investors can buy as much or little as they wish in most cases and do not need to be accredited to participate. Some REITs are non-traded, however. These investments must still adhere to the same requirements that other REITs follow, but they are harder to value and considered illiquid because of their private nature. Since they are bought and sold privately, they may have minimum holding periods, additional commissions and costs, threshold investment amounts, and other restrictions.
The fact that a security trades on a public exchange does not provide assurance that it is more likely to be successful than a non-traded or private investment. However, it does offer a more straightforward method for potential investors to access information about the specifics of the trust since the sponsors must report the details to the SEC. As with any investment, there are risks, and investors should always consider their individual circumstances.

This material is for general information and educational purposes only. Information is based on data gathered from what we believe are reliable sources. It is not guaranteed as to accuracy, does not purport to be complete and is not intended to be used as a primary basis for investment decisions. Realized does not provide tax or legal advice. This material is not a substitute for seeking the advice of a qualified professional for your individual situation. A REIT is a security that sells like a stock on the major exchanges and invests in real estate directly, either through properties or mortgages. REITs receive special tax considerations and typically offer investors high yields, as well as a highly liquid method of investing in real estate. There are risks associated with these types of investments and include but are not limited to the following: Typically no secondary market exists for the security listed above. Potential difficulty discerning between routine interest payments and principal repayment. Redemption price of a REIT may be worth more or less than the original price paid. Value of the shares in the trust will fluctuate with the portfolio of underlying real estate. There is no guarantee you will receive any income. Involves risks such as refinancing in the real estate industry, interest rates, availability of mortgage funds, operating expenses, cost of insurance, lease terminations, potential economic and regulatory changes. This is neither an offer to sell nor a solicitation or an offer to buy the securities described herein. The offering is made only by the Prospectus.