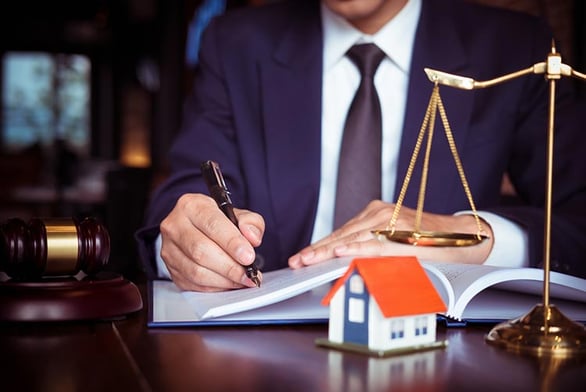 Real estate investors have long used 1031 exchanges in an attempt to reposition and diversify their real property holdings, defer capital gains taxes or pursue assets with greater value and equity.
A 1031 exchange also can be a strategic aspect of estate planning. Taxpayers and heirs alike can benefit when investment properties are relinquished for like-kind assets in a 1031 exchange. In this article we'll take a closer look at what happens when a property owner passes away after completing a 1031 exchange.


How a 1031 Exchange Can Be Used In Estate Planning
There are several ways a 1031 exchange can be advantageous during the estate planning process.
Real estate investors often face difficult choices when planning the distribution of significant financial assets such as commercial real estate, especially if multiple heirs are involved. Splitting ownership of an investment property can bring about some ugly disputes among heirs if they have competing or dissimilar desires for the asset. For instance, one heir may want to continue operating and managing the asset for the potential recurring revenue stream it provides. The other, meanwhile, may want to divest the asset entirely and walk away with the proceeds.
Completing a 1031 exchange into one or more investment properties can help avoid these types of disputes. One asset can be swapped for two two or more like-kind properties, leaving each heir free to chart their own course. Alternatively, an investment property can be swapped for shares of Delaware Statutory Trusts (DST) in the exact amounts needed to satisfy the like-kind requirement, with each heir being named as a beneficiary of their own DST. Again, they are free to hold their shares for the length of the trust or pursue a sale in a secondary DST resale market if they want to cash in on the proceeds.
Minimizing disputes isn't the only important benefit heirs can realize if they receive property through a DST or 1031 exchange, however.


Defer Capital Gains Through a 1031 Exchange And Preserve Wealth For Your Heirs
Well-positioned and well-performing commercial investment properties often see significant capital appreciation over time. Investors who sell properties at a profit must pay capital gains taxes -- and long-term gains can be taxed as high as 20 percent depending upon your income level and tax filing status. The Medicare surtax and depreciation recapture can further erode profitability margins.
Investors who sell a commercial asset and complete a 1031 exchange, however, can defer all that tax burden. It's important to note that taxes are only deferred rather than eliminated -- but there's a way your heirs can still avoid being stuck with a large tax liability.
Upon death of the owner, heirs receive the replacement property on a stepped-up basis. The value of the property is re-established at current market prices, which can potentially eliminate the pre-existing tax liability entirely.


The Bottom Line
Estate planning to preserve wealth for future generations can be a detailed and exacting undertaking. If real estate makes up a significant portion of your financial estate, it could prove beneficial to explore how a 1031 exchange could become an integral aspect of your estate planning process.



This material is for general information and educational purposes only. Information is based on data gathered from what we believe are reliable sources. It is not guaranteed as to accuracy, does not purport to be complete and is not intended to be used as a primary basis for investment decisions. It should also not be construed as advice meeting the particular investment needs of any investor. Realized does not provide tax or legal advice. This material is not a substitute for seeking the advice of a qualified professional for your individual situation. Costs associated with a 1031 transaction may impact investor's returns and may outweigh the tax benefits. An unfavorable tax ruling may cancel deferral of capital gains and result in immediate tax liabilities.