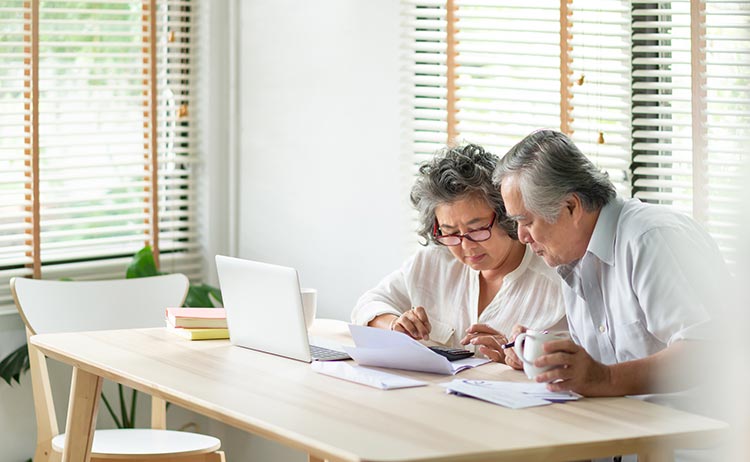 The step-up basis tax provision can be a crucial estate planning tool since it allows real property owners to bequeath assets to their heirs at a "stepped-up" basis of current market value rather than what they originally paid for the property.
This can be especially important for assets that have gained significant value through appreciation over time, such as a duplex or other multifamily property, or any number of commercial real estate assets.
However, not all bequeathed assets are treated the same by the IRS. Below we'll cover which assets are eligible for a step-up in basis if you will them to your heirs upon your passing.


Which Assets Qualify For a Stepped-Up Basis?
Real property bequeathed to your heirs is eligible for a step-up in basis upon inheritance. These assets include the following property types:
Multi-family apartment complexes, duplexes, triplexes, and multiplexes
Medical, garden, and other types of office buildings
Standalone and strip retail centers
Industrial and self-storage facilities
Residential rental properties
Hospitality properties
These assets are stepped-up in basis only if the properties are transferred after the owner's death -- property gifted prior to the owner's passing is transferred at the asset's original cost basis.
Additional assets that can qualify for a step-up in basis include:
Stocks, bonds, ETFs, and mutual funds
Businesses and equipment
Non-retirement assets, including brokerage accounts
Antiques, art, and collectibles
Furthermore, assets held within some types of trusts can be stepped-up in basis depending on how the trust was set up. A general rule of thumb is that assets within a revocable or living trust are eligible for a step-up in basis, while those held in irrevocable trusts likely aren't. However, it's best to consult with qualified tax, financial, and estate planners to avoid any surprises regarding which assets are eligible for a step up in basis upon the owner's death.


Assets That Don't Qualify for a Step-Up in Basis
There are many types of common financial tools used to create and preserve wealth that don't qualify for a step up in basis. These include:
Retirement accounts such as IRAs and 401(k)s
Pension plans
Money market accounts
Tax-deferred annuities
Certificates of deposit
Wealth-building tools such as IRAs and company-sponsored 401(k)s are so widely used that it's important you make any necessary adjustments to your estate plan prior to your passing to ensure that the maximum amount of funds in these types of accounts can be properly passed on to your heirs. Remember, with IRAs and 401(k)s, you already got a tax break when you contributed, and that money was also allowed to grow tax-free, so your heirs won't get any additional tax breaks if these accounts are left untapped when you pass.


The Bottom Line
The step-up in basis is one of the most effective ways to take advantage of current tax policy to preserve and pass on wealth to your heirs because it can reduce capital gains tax liabilities on certain inherited assets. However, not all assets are eligible for this type of tax treatment, especially if they are held in an irrevocable trust.
If you expect to receive any of the assets listed above through inheritance, be sure to consult with your tax and financial experts to determine which assets are eligible to receive a step-up in basis. Conversely, when planning your estate, be sure you discuss with qualified professionals which assets you plan to pass along to your heirs at a stepped-up basis so they won't incur any capital gains tax liabilities.
This material is for general information and educational purposes only. Information is based on data gathered from what we believe are reliable sources. It is not guaranteed as to accuracy, does not purport to be complete and is not intended to be used as a primary basis for investment decisions. It should also not be construed as advice meeting the particular investment needs of any investor. Realized does not provide tax or legal advice. This material is not a substitute for seeking the advice of a qualified professional for your individual situation.