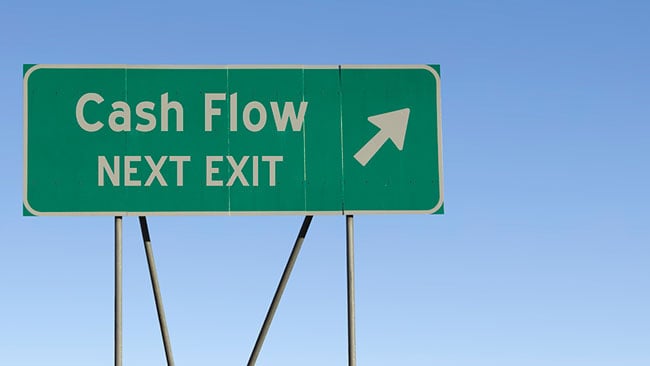 The idea behind many investments is to generate an acceptable return for a given level of risk, while hoping for some appreciation on one's investment. Then there are zero cash-flow investments, which serves a much different purpose for an investor.
The zero-cash flow, triple-net lease investment doesn't give any cash flow in the beginning. What it does is allow you the potential to secure a highly-leveraged DST that acquires a triple-net-leased asset. How is this possible? The high-credit tenant's monthly rent payments on the NNN-leased property equal to what the DST owes on its debt service payments. That cash flow goes straight to your lender, a process that continues until the long-term, amortized loan is paid off. Remember, however, that monthly rent payments are not guaranteed, and that careful consideration must be taken into account when deciding which tenant will be leasing the asset.
So basically, a zero-cash-flow investment can provide you with a tax shelter in its early going through depreciation and mortgage interest deductions, while potentially earning income later on.
No Money, Rather than Mo' Money
But how could anything with zero cash flow be a good investment? Let's take a look at some of the advantages:
Higher leveraged financing. If you are interested in nabbing a quality property with a solid, NNN lease, the DST could subsidize that purchase with leverage of up to 90%. This means 90% of the financing is debt from the lender, and the investors are only kicking in 10% of equity.
Hands-off property maintenance. We've discussed this before. Triple-net leases mean tenants are responsible for all costs pertaining to the property in which they take space. The DST isn't on the hook for repairs, property taxes or maintenance.
Reporting depreciation. Yes, one large benefit of the zero-cash flow investment is that you can report property depreciation, and take a passive loss on your income tax return.
More potential cash flow, down the road. When the long-term loan is paid off, the DST ends up with a nice equity stake in the property. In addition to this, revenue earned will no longer be diminished by debt service payments, potentially resulting in a greater bottom line for investors. Remember, however, that returns are never guaranteed.
Exchange-friendly. If you had just sold an investment property with a large amount of debt, a zero cash flow investment provides the opportunity to meet your exchange debt requirement (a common problem considering most DST offerings are moderately leveraged). Although you may not need all the debt a zero cash-flow offers in your exchange, there is a solution. One can strategically allocate their exchange proceeds into a DST portfolio that is invested into lower-leveraged, or even debt-free DSTs, with an allocation just enough into a zero that meets one's debt requirements.
The Investment That's Not for Everyone
"So, wow!" you might be thinking. "Why haven't I heard about this before?" As beneficial as zero-cash flow investments might seem on paper, there are reasons why it might not be the right fit for you or your portfolio.
First off, zero-cash flow investments can be a complex transaction. The advantages it offers can be beneficial for an investor looking to conduct a 1031 exchange, but can also kill the cash flow potential of a portfolio when implemented incorrectly. Always consult an experienced real estate or tax professional before entering into a zero-cash flow investment because a highly leveraged property isn't for everyone.
Here are a couple other factors to consider before making a zero cash flow investment:
Lease Terms. The triple-net lease must be long term, consisting of at least 20 years or more. Think about this: You really can't pay off a 22-year amortizing loan through a zero-cash flow arrangement if your tenant is only going to occupy the space for 15 years or less. That would leave a seven-year gap of payment to fill if the tenant decides against renewal. The right lease needs to be matched with the right loan.
Potential for Phantom Income. Your principal payments will eventually exceed the amount of the property's depreciation; typically, that happens around 10-12 years of the lease. Eventually, most of the interest will be paid down, and the payments will end up eating into the loan's principal. As the payments exceed depreciation, you're could be dealing with IRS-taxable phantom income. For more information regarding issues around phantom income, check out our blog Phantom Income: A Haunting Investment Reality.
Yet, even with the potential downsides, a zero-cash-flow investment can provide an investment option that, if handled correctly, could potentially boost the equity and after-tax cash flow of your portfolio.
At Realized 1031, we are consistently on the lookout for new investment opportunities to meet investor needs. For more information about zero-cash-flow investments – or other types of investments – log onto Realized1031.com or call 877-797-1031.
---
Are DST & TIC Investments Right For Me?
Download the Free DST Guidebook