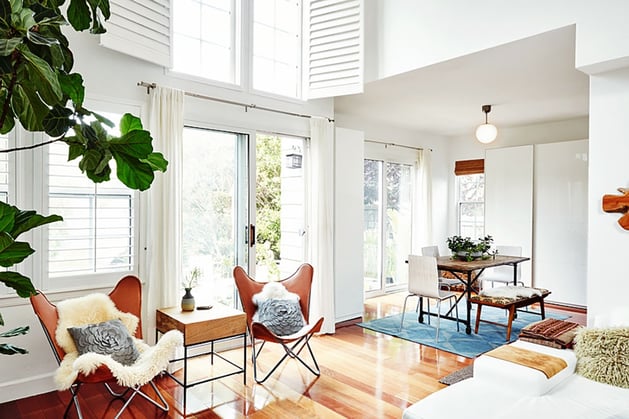 One of the frequent questions we get is: "can I use my primary residence in a 1031 tax-deferred exchange?" Unfortunately, the IRS' short answer is a definite no. Your home is your home, and a 1031 exchange is used to defer the capital gains taxes due on an investment property. However, as is usually the case under the Internal Revenue Code, exceptions exist.
Consider this scenario: what if you decide to turn your primary residence into a rental property? Suppose you convert your primary residence into a rental property and rent it to tenants who have possession, and you no longer personally occupy it. In that case, you may later use it in a 1031 exchange. In fact, this strategy is often an entry point into real estate investing: homeowners buy a new home and retain the original, transforming it into an income-producing investment asset.
Although the tax code doesn't state precisely how long you must hold the property for rental purposes, most tax professionals and CPAs recommend that you rent the property at fair market value for at least two years to establish it as a bona fide investment asset.
The IRS is clear on two points:
First, merely declaring your house is a rental property isn't enough.
Second, you can't live in your home at all while it's a rental property, and you must rent it out.
All right, so you've established that your property is no longer your primary residence but a rental property. So now you can do a 1031 exchange and defer all the capital gains from a sale of that property. Remember, when done correctly, a 1031 exchange allows you to defer 100 percent of the capital gains taxes on the sale of real estate.
Utilizing a Section 121 Exclusion
Although converting your primary residence into an investment property and conducting a 1031 exchange is a great option, what if you don't have the time or resources to do so? Does the IRS give any leeway on capital gains taxes if you decide to sell your primary residence outright? The answer is yes, and this action is completed through a Section 121 exclusion. However, the Section 121 exclusion isn't a tax deferment method like a 1031. Instead, it is used for gains exclusion on your primary residence when you decide to sell. Single filers can exclude up to $250,000 of gains on the income from the sale of their primary residence. Those filing jointly can exclude up to $500,000.
To take advantage of Section 121, you need to have lived in the home for two of the last five years. Those 24 months do not need to be contiguous. The IRS allows you to aggregate time lived in the home during a five-year span to meet the two-year requirement. Homeowners can claim the exclusion once every two years.
What About a Duplex?
One last interesting twist: Suppose you live in one unit of a duplex and rent out the other unit. It's complex, but you can sell the duplex and claim the homeowner's Section 121 capital gain exclusion for the unit in which you live while deferring the tax on the gain for the unit you rent by completing a 1031 exchange. Due to the strict rules governing 1031 exchanges and the high stakes for execution failure, be sure you have expert professional advice when you proceed.
This material is for general information and educational purposes only. Information is based on data gathered from what we believe are reliable sources. It is not guaranteed as to accuracy, does not purport to be complete and is not intended to be used as a primary basis for investment decisions.
Realized does not provide tax or legal advice. This material is not a substitute for seeking the advice of a qualified professional for your individual situation.
Costs associated with a 1031 transaction may impact investor's returns and may outweigh the tax benefits. An unfavorable tax ruling may cancel deferral of capital gains and result in immediate tax liabilities.
All real estate investments have the potential to lose value during the life of the investment. All financed real estate investments have the potential for foreclosure.
The income stream and depreciation schedule for any investment property may affect the property owner's income bracket and/or tax status. An unfavorable tax ruling may cancel deferral of capital gains and result in immediate tax liabilities.