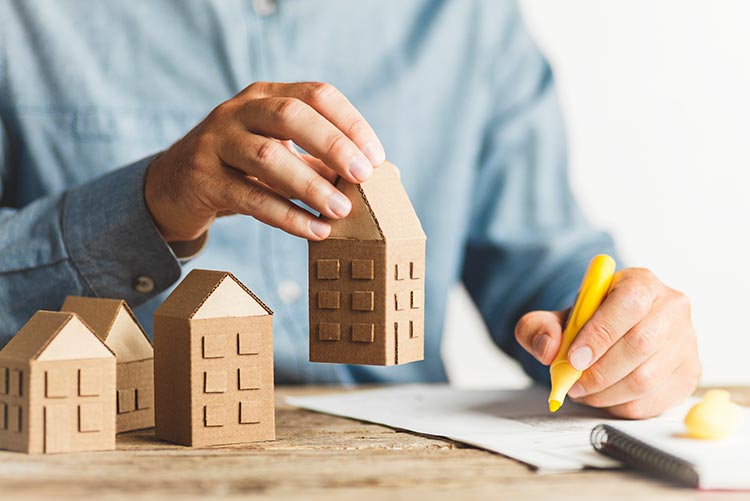 Commercial property leases take various forms, and each type has different advantages for the tenant and owner/investor. A well-conceived agreement should be fair to each participant and be written to avoid confusion. With a gross lease the landlord pays all the property's operating expenses while the tenants pay rent for their respective space, perhaps with a load factor for common areas. The utility costs could be included in the rent or charged separately to each tenant. In a modified gross lease, the tenants pay rent plus a portion of the building's annual operating expenses.
Net leases, which include single, double, and triple net options, require tenants to pay rent and a share of the building's costs. Typically, these are as follows:
Single Net: Tenant pays rent plus property taxes.
Double Net: Tenant pays rent plus property taxes and insurance.
Triple Net: tenant pays rent, property taxes, insurance, and maintenance fees.
Absolute Lease: Tenant pays rent, all net lease items, plus repairs.


When Does a NNN Lease Make Sense?
Triple net terms are often used in long-term leases and in cases where the tenant occupies most or all the building. Typically, a triple net lease would extend for ten to fifteen years, with rent escalation built into the terms.
The triple net lease requires the owner to shoulder the cost of structural repairs. That responsibility makes it essential that the lease defines the projects that will be considered maintenance versus structural repairs. One can make an argument that replacing a roof is a repair or a capital expenditure. A repair would be the tenant's responsibility, while the capital improvement would be paid for by the owner. While the landlord and tenant would likely agree about the jurisdiction over a roof, wall, or foundation, conflicts seem more plausible when the issue involves electrical, plumbing, or HVAC systems. If a triple net lease lists what is assigned to each participant, this step may help the parties avoid disputes.
With a NNN lease, the base rent may be lower since the tenant is paying much of the operating cost of the property. The lower rent can make it easier to find a tenant, and for the investor, this lease arrangement may offer a less active approach to property ownership. Single-tenant buildings are good options for triple net leases, as are master tenant properties like shopping malls, industrial parks, and office buildings.


What Type Of Tenant Prefers An Absolute Lease?
An absolute lease, also referred to as Absolute Triple Net or a bondable lease, places all property risks on the tenant. The tenant must pay for all maintenance and repairs, including structural, and might even need to continue paying rent if the property becomes uninhabitable. The most likely tenant for an absolute lease is a national chain that prefers control without ownership. If a retail or hospitality chain wants brand uniformity, they may take on the responsibility of all financial and physical maintenance to preserve their influence over appearance and style.
This material is for general information and educational purposes only. Information is based on data gathered from what we believe are reliable sources. It is not guaranteed as to accuracy, does not purport to be complete and is not intended to be used as a primary basis for investment decisions.