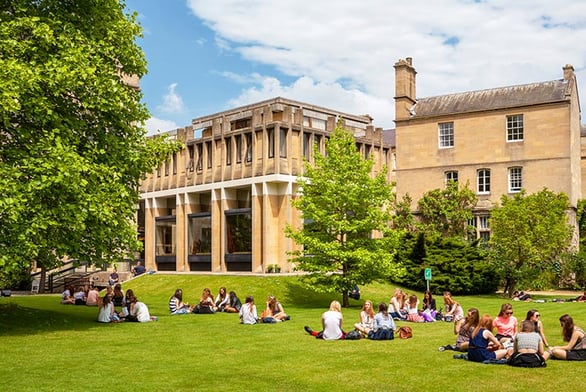 Student's often live off-campus, and their housing has the potential to be lucrative in many situations. So, where do you invest in student housing, and how can you ensure you are finding the best investment opportunity for you?


What is Student Housing?
Student housing is a market that real estate investors choose for many reasons including ease of finding renters, rent stability, and lack of depreciation. Student housing rentals cater to students, and sometimes faculty and employees, of two and four-year colleges. Each school has different housing options both on and off-campus, and it is important to research the specific market before deciding to invest in student housing.


What Type of Property do You Want to Invest in?
There are both large and small scale real estate investments for student housing properties. Depending on your budget, income expectations, location, and other variables, there are many options available.
Single-family home
Multi-family home, like a duplex
Apartment or condominium
Purpose-built, multi-unit student housing
Purpose-built multi-unit buildings are becoming more and more popular for large investors in college towns and are built specifically to rent to students. The properties sometimes resemble dormitories with suite-style apartments. Some even have amenities like gym facilities, pools, and security. This type of apartment is a popular type of student housing because most times each student can have their own lease.


What Market do You Want to Invest in?
There are usually off-campus student housing opportunities in cities with colleges and universities, but it is still important to research the market you are thinking of investing in. Here are some things to look at:
Percentage of the student population that rent housing off-campus.
Median price of the type of property you are looking for.
Appreciation or depreciation patterns.
Average rent prices and their patterns over several years.
Rental occupancy rates.
What neighborhoods do students prefer to live in within your target city?
Is the property near public transit?
Is there a reputable property management company in the area if you do not plan to provide day-to-day operations?
This is just a general list, and there are many questions you need to ask when seeking where to invest in student housing. Finding student housing to invest in is definitely possible, but due diligence is essential.


This material is for general information and educational purposes only. Information is based on data gathered from what we believe are reliable sources. It is not guaranteed as to accuracy, does not purport to be complete and is not intended to be used as a primary basis for investment decisions.