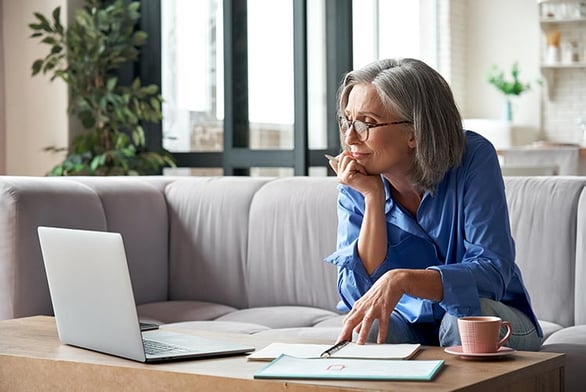 You may be interested in investing in real estate but aren't sure where to start. You may not have the budget to invest in larger properties, but know they can provide income opportunities.
REITs allow individuals to invest in real estate designed to produce income. You can buy shares as you would stock in other industries. You have the potential to earn a share of the income the REIT produces without having to buy or finance your own properties.


What are REITS?
A REIT is a Real Estate Investment Trust. A company or trust may own, finance, or invest in real estate and real estate related assets. REITs allow you to invest in properties through portfolios, similar to how you'd invest in stocks.
REITs are a pass-through entity. REITs with at least 75% of their total assets and income in real estate can avoid federal income taxes at the corporate level.
Income from REITs includes:
Net operating income from owning properties
Interest received from mortgages and other real estate related loans
Sales of real estate

How Do REITs Work?
REITs have to distribute at least 90% of their income to investors through dividends; they cannot retain their earnings. A REIT requires a minimum of 100 shareholders, and every REIT must have fewer than 5 individuals holding no more than 50% ownership.
There are two types of REITs:


Equity REITs
The REIT operates a variety of properties and mortgages in an attempt to generate income. They may own offices, hotels, apartments, or shopping centers. Income for these REITs mainly comes from the revenue generated by rent.


Mortgage REITs
This type generates income through loans like mortgages and other real estate debts, including mortgage-backed securities. Revenue comes from the earned interest on their investments.
A REIT can be private or public and either traded or non-traded. REITs can specialize in the type of property they invest in, like offices or apartments, or have diverse portfolios.


How to Buy Into a REIT
You can invest in a REIT by purchasing shares of a publicly traded REIT company. This includes stocks, mutual funds, and exchange-traded funds (ETFs). Over 145 million American households are invested in real estate through REITs.
Many Americans are invested in REITs through mutual funds and ETFs through their 401(k)s, IRAs, and pension plans.
You can also invest in private REITs and non-publicly traded REITs. You can use a REIT directory to find companies listed by sector, listing status, and stock performance.
REITs help make the potential benefits of real estate accessible to all individuals. You don't need to be wealthy to start investing if you are a shareholder of a REIT.
If you're interested in joining a REIT, find a property management company that offers diverse portfolios. Investing in a variety of property types and REITs can help you manage risk.


This material is for general information and educational purposes only. Information is based on data gathered from what we believe are reliable sources. It is not guaranteed as to accuracy, does not purport to be complete and is not intended to be used as a primary basis for investment decisions. It should also not be construed as advice meeting the particular investment needs of any investor. Realized does not provide tax or legal advice. This material is not a substitute for seeking the advice of a qualified professional for your individual situation. A REIT is a security that sells like a stock on the major exchanges and invests in real estate directly, either through properties or mortgages. REITs receive special tax considerations and typically offer investors high yields, as well as a highly liquid method of investing in real estate. There are risks associated with these types of investments and include but are not limited to the following: Typically no secondary market exists for the security listed above. Potential difficulty discerning between routine interest payments and principal repayment. Redemption price of a REIT may be worth more or less than the original price paid. Value of the shares in the trust will fluctuate with the portfolio of underlying real estate. Involves risks such as refinancing in the real estate industry, interest rates, availability of mortgage funds, operating expenses, cost of insurance, lease terminations, potential economic and regulatory changes. This is neither an offer to sell nor a solicitation or an offer to buy the securities described herein. The offering is made only by the Prospectus. All real estate investments have the potential to lose value during the life of the investment. Diversification does not guarantee a profit or protect against a loss in a declining market. It is a method used to help manage investment risk. The actual amount and timing of distributions paid by programs is not guaranteed and may vary. There is no guarantee that investors will receive distributions or a return of their capital. These programs can give no assurance that it will be able to pay or maintain distributions, or that distributions will increase over time.