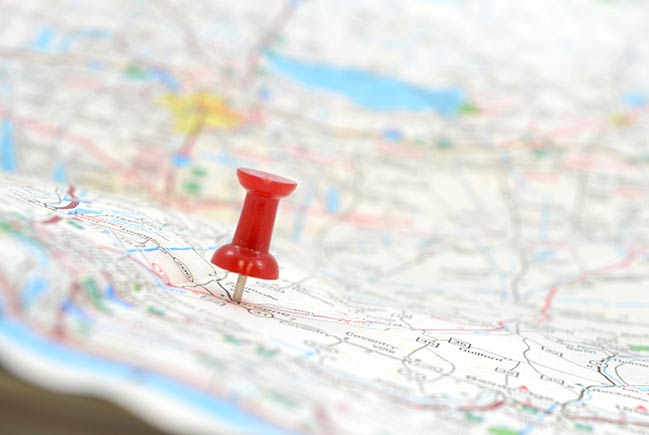 Designated Qualified Opportunity Zones (QOZs) are located in all 50 states plus six territories. The specific low-income census tracts that became designated as QOZs were selected by state governors in 2018 and certified by the U.S. Department of the Treasury. There are now 8,766 individual census tracts designated as QOZs across the country.
The states and territories with the most QOZ tracts are California (879) and Puerto Rico (865). These are then followed by Texas (628), New York (514), and Florida (427). From there, the numbers begin dropping quite a bit. We don't reach double digits though until Oregon at 86. The smallest number of QOZs is the territory of the U.S. Virgin Islands at 14, understandably so with only 133.7 square miles.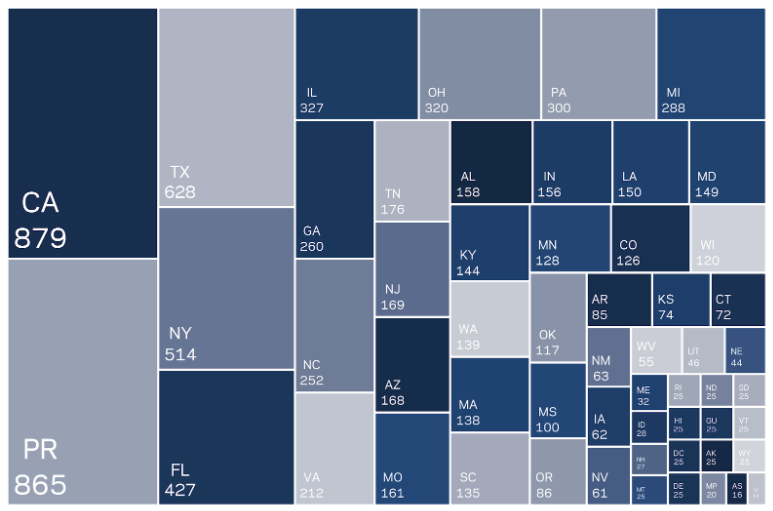 Number of Opportunity Zone census tracts by state.
Source: https://eig.org/opportunityzones/facts-and-figures
The eig.org has an interactive map that allows you to browse the U.S. for Opportunity Zones (OZs). You can also type in a specific address to find surrounding OZs.
Are New OZs Being Created?
No — of the census tracts that were originally available for OZ qualification, the Treasury has completed its designation of qualified OZs. When states originally nominated eligible tracts, they chose the maximum number available for their state. Now that state's have elected all OZs, there will be no more opportunities for new OZs.