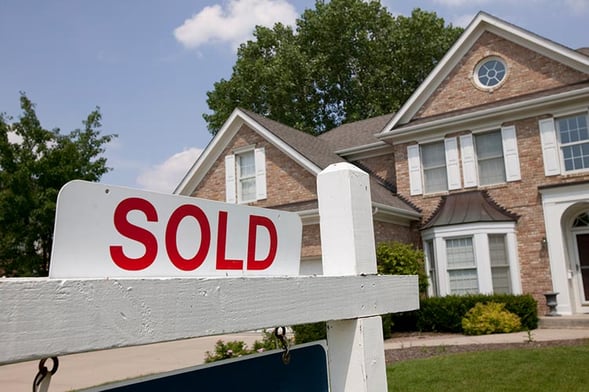 There is no perfect time to sell an investment property. Every situation is unique. You'll need to consider your personal situation, economic factors, taxes, and much more.

Your Investment Property has Appreciated
Your local real estate market may have gone up in value, and your investment property may be worth more now than when you bought it. If your property has appreciated since you've acquired it, you may want to consider selling.
This is also a good sign that your investment property is located in a desirable area, and it could continue to appreciate. Consider checking comparable sales in the area to determine whether your property has appreciated.

Your Depreciation Benefit Ran Out
Depreciation allows investors to reduce the value of an asset over time due to normal wear and tear. This is an annual income tax deduction and you spread the deduction over its useful life. According to the IRS, the expected useful life of a rental property is 27.5 years. Additionally, the IRS does allow you to depreciate some repairs and improvements made to the property faster than 27.5 years.
Depreciation is about saving on your taxes. When the entire cost basis has been deducted after 27.5 years, or the determined expected useful life, depreciation ends.
Low Cap Rate
Cap rate is used to determine the profitability of your investment property. Investors calculate cap rates for several reasons:
To measure the current and expected performance of similar properties in the same market to determine which one has the highest rate of return (ROI)
To determine the fair market value based on net operating income
To calculate what the net operating income should be
If you have a rental property, your rental income should increase faster than your operating expenses, raising your cap rate. Sometimes when cap rates fall, investors may consider selling.

Property Repairs are Too Much of a Financial Burden
Your investment property will wear and tear over time and if the roof is about to cave in and the HVAC system is on its last leg, it may be time to sell. If your investment property is too much of a financial burden, it may not be worth it in the long run.

Rent Prices Have Dropped
Rent prices fluctuate. When supply exceeds demand and in an economic downturn, rental prices can drop. If you have a rental property, rent prices should cover your mortgage, taxes, and maintenance costs. Pay attention to local market trends and if you notice rent prices are dropping, it might be the time to sell.
In the end, every investment property and every situation is unique and there's no single "best time" to sell. Keep both short- and long-term investment goals in mind before you consider selling your investment property. Do a regular cost versus benefit analysis of your investment property to help determine if you should consider selling.

This material is for general information and educational purposes only. Information is based on data gathered from what we believe are reliable sources. It is not guaranteed as to accuracy, does not purport to be complete and is not intended to be used as a primary basis for investment decisions.
Realized does not provide tax or legal advice. This material is not a substitute for seeking the advice of a qualified professional for your individual situation.
The income stream and depreciation schedule for any investment property may affect the property owner's income bracket and/or tax status. An unfavorable tax ruling may cancel deferral of capital gains and result in immediate tax liabilities.